Event Date:
08/25/2017 (All day)
to
09/15/2017 (All day)
Location:
"Color Works" in C-U-B-E Gallery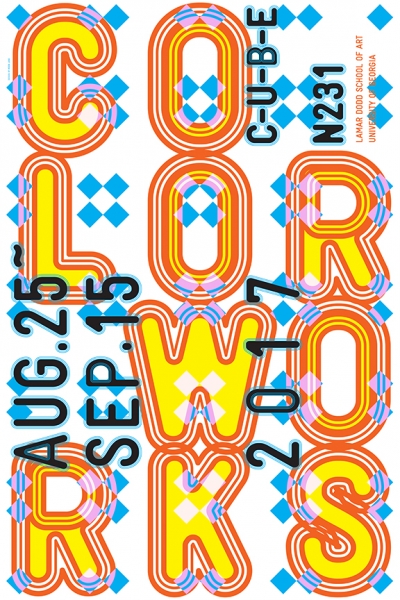 Color Works by C-U-B-E
C-U-B-E, the experimental design lab, exhibits Color Works, a series of color sequences created for a First-Year Odyssey Seminar (FYOS) course taught by Moon Jung Jang, Color Design in Building Abstract Narratives. This study explores the relationship between color properties and arrangements and results in various hues and values that create implied directions and movements in space. The exhibition will be on view in the C-U-B-E gallery, N231 from August, 25 to September 15, 2017. Gallery hours are 9:00 am – 5:00 pm Monday through Thursday.
Note: Thanks to Professor Susan Roberts for donating the materials for this study.