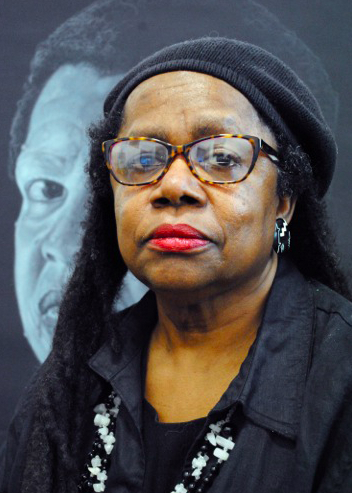 Diane Edison
Drawing and Painting Professor Diane Edison was featured in the December 2017 issue of Artist's Magazine in which she discussed her larger-than-life colored pencil portraits. In the monthly person-to-person Interview, editor Austin R. Williams had a conversation with Edison about her interest in the medium and in her subjects, integrating full-page images with commentary.
Edison, known for her engaging, large-scale color pencils on black paper, has had work reviewed nationally and her pieces reside in various collections nationwide. Edison's solo and group exhibitions have been reviewed in venues as varied as the New York Times, the Philadelphia Inquirer Art News, the Atlanta Journal-Constitution, Art In America, the Los Angeles Times and The library Journal.com.
Edison is currently represented by the George Adams Gallery in New York City. Edison's other NYC exhibitions have included the Forum Gallery, the New York Armory, the DC Moore Gallery, Tatischeff & Company, Inc, and the Cynthia Broan Gallery. She also authored the book, Dynamic Color Painting, in 2008.
Artist's Magazine Cover, December 2017