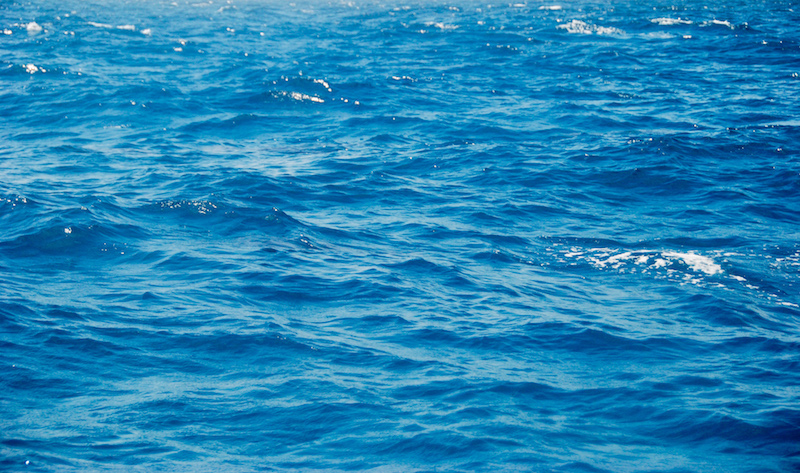 Graphic Design professor Julie Spivey is part of an interdisciplinary team of four collaborating on the project Mapping Deep Blue Habitat in a Changing Climate, that was recently awarded $100,000 by the National Academy of Sciences Keck Futures Initiative. The project aims to create a tool that will visualize deep ocean habitats. Spivey is collaborating with scientists to help present clear and compelling visual material that accurately depicts the data related to changes in different ocean habitats.
Mapping Deep Blue Habitat in a Changing Climate will illustrate spatial information about habitat characteristics, such as temperature, oxygen, and light, in a three-dimensional, interactive underwater map. Such a map would allow scientists, stakeholders, and the public to "see" how ocean habitats will respond to changes in climate. Spivey says of the project: "There is enormous potential for visual design to have significant impact on the communication of complex information to broad audiences." This platform, made to be accessed online, is envisioned to be useful to scientists, educators, conservationists, ocean resource managers, and policymakers. The team anticipates partnering with museums and aquariums in order to share the final product with the public.
In addition to Spivey, the four person team consists of Patricia Yager (PI), professor of Marine Sciences at the University of Georgia, and Curtis Deutsch and Hartmut Frenzel from the School of Oceanography at the University of Washington. Yager and Deutsch connected over their mutual interest in sharing persuasive scientific information about climate change with a wider public, and the pair developed the idea of tracing the evolution of climate at intermediate ocean depths using sets of model data that they already had on hand, allowing them to map it based on a range of variables both now and in future. Regarding the collaboration with Spivey, Yager says:
Although schools and society tends to break us up into groups according to STEM [science, technology, engineering, and mathematics] versus art, we have much more in common that we think. We all need to work together to solve this problem we call climate change.
The project is among 21 interdisciplinary seed grants totaling $1.55 million awarded in June 2017. The sum of $100,000 awarded to Mapping Deep Blue Habitat in a Changing Climate is the highest level of funding allotted by the National Academies Keck Futures Initiative (NAKFI). NAKFI is a program of the National Academies of Sciences, Engineering and Medicine with support from the W.M. Keck Foundation. Launched in 2003, NAKFI is unusual among organizations that fund innovative, cross-disciplinary research because large federal funding programs often do not support projects in areas considered risky or unusual. The idea behind futures grants like this one is to close the gap in funding for bold new ideas.
Spivey has collaborated on other projects related to data visualization in recent years through the Public Service and Outreach Faculty Fellowship Program at the University of Georgia, which allows faculty from across the University to share their expertise with campus public service and outreach units. She received a Public Service and Outreach Fellowship in 2013, through which she collaborated on projects spearheaded by Georgia Sea Grant, UGA Marine Extension Service, and the Carl Vinson Institute of Government in addressing issues related to sea level rise and increasing weather hazards in Georgia's coastal communities. Spivey's skillset in graphic design allowed her to create materials that explain research clearly to a typically non-scientific audience. Visualizing complex data, such as sea level rise predictions and information about impending economic impacts, helps communicate to a broad public and inform various stakeholders. She continues to collaborate in various capacities on NOAA-funded projects, including Tybee Island Sea Level Rise Planning and St. Mary's Flood Resiliency Plan. Tybee Island Sea Level Rise Planning won a major national award.
Spivey is Communications Director for the School of Art as well as Associate Professor of Graphic Design. She maintains an active design practice, Type-A Creative, where she focuses on projects related to information visualization, publication design, and typography. Spivey's design work has been published in various monographs and recognized by AIGA (the professional organization for design), UCDA (University & College Designers Association), Print magazine, Communication Arts and Creative Quarterly, among others.
IMAGES L-R: DATA VISUALIZATION RELATED TO SEA LEVEL RISE PREDICTIONS AND SCENARIOS +  INTERNAL PAGE AND COVER FROM TYBEE ISLAND SEA LEVEL ADAPTATION PLAN