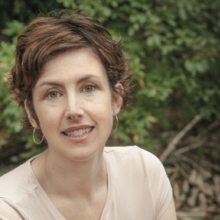 Position:
Associate Professor of Graphic Design
Communications Coordinator
Location:
N236, Lamar Dodd School of Art
Spivey has a mix of professional and academic design experience and maintains an active design practice, Type-A Creative, where she focuses on projects related to information visualization, publication design, and typography. Spivey's design work has been published in various monographs and recognized by AIGA (the professional organization for design), UCDA (University & College Designers Association), Print magazine, Communication Arts and Creative Quarterly, among others.
She has collaborated with multidisciplinary UGA teams on a NOAA-funded projects that aims to help coastal communities prepare for rising sea levels and increasing severe weather hazards.
Spivey served a two-year term as co-chair of the national Steering Committee for the AIGA Design Educators Community, which works to forward design education initiatives and represent the many educators and student members in this professional design organization.
Spivey holds a BA in Journalism & Mass Communication from the University of North Carolina at Chapel Hill and an MFA from East Carolina University.
Research Detail:
Typography, information visualization, publication design