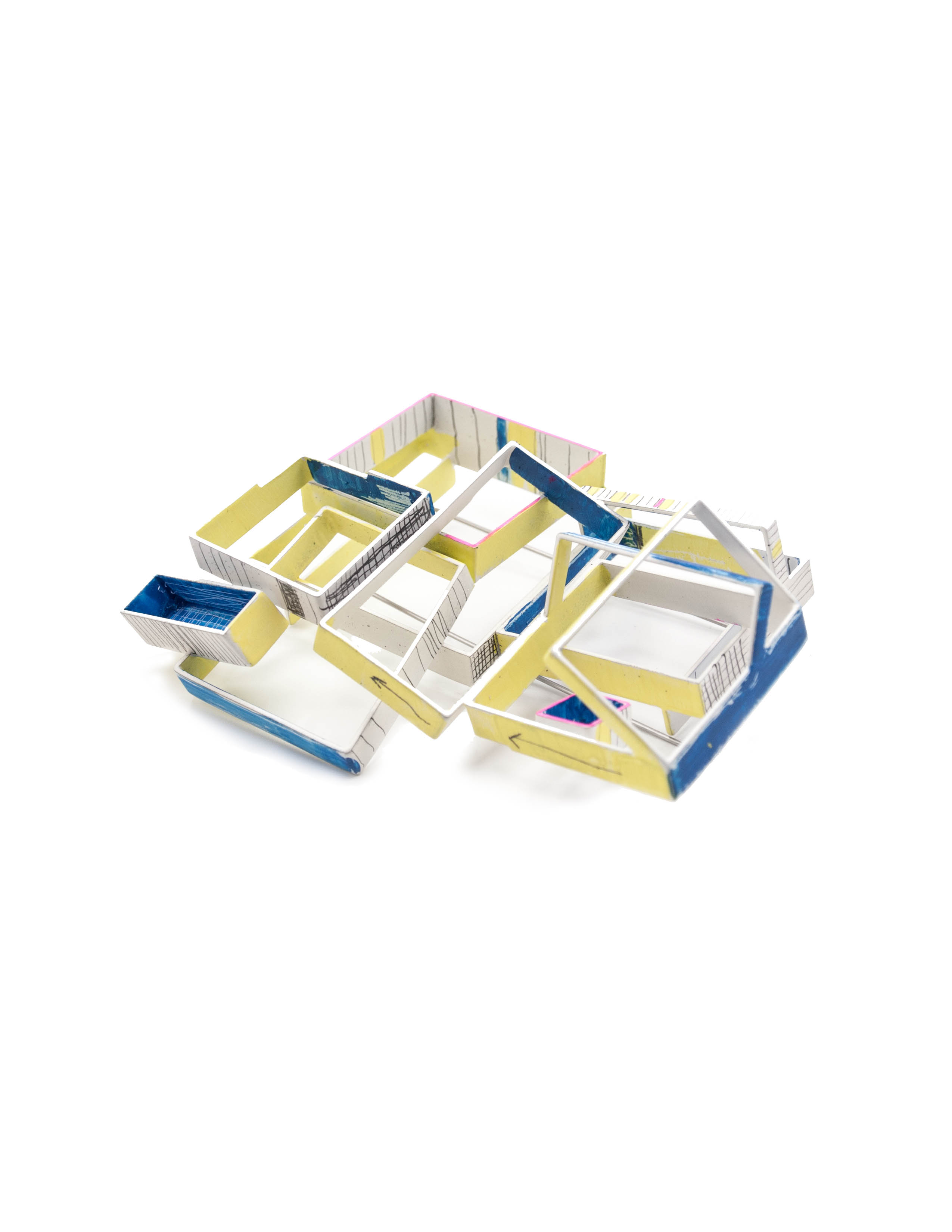 TiltFRAME Brooch
During the month of February, odd Assistant Professor Demitra Thomloudis will have work featured in the exhibition, Contemporary Stories in Athens, Greece at Eleni Marneris Gallery. After thirty years of operation, Eleni Marneris Gallery gathers valuable experience and reassembles the glamorous world of jewelry in its new space under the sacred rock of the Acropolis. The three exhibits: In the Gems World, Metallogues, and Contemporary Stories, scheduled during November, December 2017 and February 2018, under the general title TRINITY, attempt to illuminate different aspects of the creative process that lead to the creation of a jewel. 
Thomloudis will have work featured in the third and final exhibition, Contemporary Stories, the third and final exhibition in that series that is dedicated to contemporary jewelry, its conceptual background, its actual form, and materials. The designers will share with us their personal stories born inside their studio during the making process of contemporary pieces. The exhibition opens Friday, February 2, 2018, at 7:00 pm and closes on February 28, 2018. During these months, parallel events, workshops, performances, lectures by art historians, gemologists as well as speeches by the artists themselves will be organized, which will give the 68 selected designers the opportunity to guide us on their own personal paths.
Demitra Thomloudis is a studio jeweler, visual artist and an Assistant Professor in the Jewelry and Metalwork area in the Lamar Dodd School of Art. Originally from the Philadelphia area, she received her MFA from San Diego State University and her BFA from the Cleveland Institute of Art. Her work is recognized nationally and internationally and has been invited to exhibit, lecture, and teach at institutions/fairs/events such as SOFA Chicago, Athens Jewelry Week (Greece) and the Penland School of Crafts to name a few. SHe has been included in publications such as 500 Plastic and Resin Jewelry and 500 Enameled Objects, The Art of Jewelry: Plastic & Resin: Techniques, Projects, and Inspiration and her work is represented by Charon Kransen Arts, Alliages Organization in France, and the Penland Gallery located at the Penland School of Crafts.
TiltFRAME Brooch on the body

TiltFrame Necklace