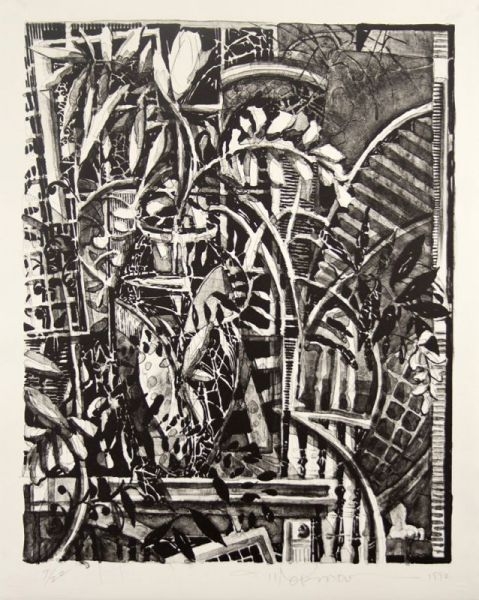 JOSEPH NORMAN, TROPICAL LUST, 1992, 27.63 X 22.13 INCHES. LITHOGRAPH, ED. OF 22. 
The David C. Driskell Center at the University of Maryland, along with Philander Smith College in Little Rock, Arkansas, have both recently acquired lithographs by Lamar Dodd School of Art Professor Joseph Norman. The acquired works were inspired by Norman's early trips to the jungles of Latin America in the 1990s, and two of the lithographs were printed at the famed Tamarind Institute, in Albuquerque, New Mexico. The works include portraits, florals, and landscapes. Archivist Stephanie Smith of the University of Maryland described the significant acquisition of Joseph Norman's works as "continuing our mission to collect, document, and present works by African American artists and to expand the field of African American visual art and diasporic studies."
Professor Norman's works are housed in some of America's most important museums and public collections, including the Museum of Modern Art, the Museum of Fine Arts Boston, the Philadelphia Museum of Art, the National Gallery and the Smithsonian Museum of American Art in Washington, D.C. Norman holds an MFA from the University of Cincinnati and an MA in Art Education from the University of Illinois.