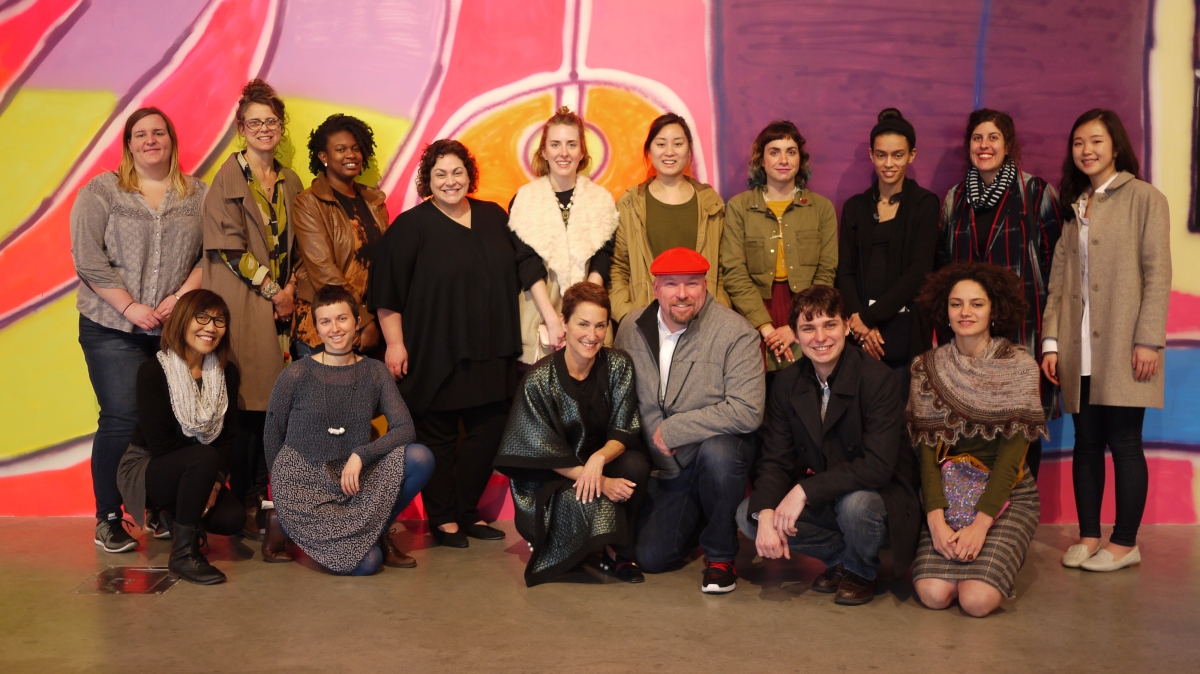 UGA alumna Susan Sherman graduated from the Grady College of Journalism at The University of Georgia in 1982. In recent years, she has enhanced learning at the Lamar Dodd School of Art with an innovative and personal model of philanthropy. Since 2014, Sherman has funded trips for small groups of students at the School of Art during Spring Break—a program now called "Spring Break for the Arts." Sherman arranges access to institutions and people in addition to participating in the trips herself, lending a personal dimension to her philanthropy as she spends time with the students and faculty.
As an example, this past year students went on a whirlwind tour of the burgeoning art and design scene in St. Louis, where Sherman resides with her husband, David. The 2017 trip is the third "Spring Break for the Arts" that Sherman has sponsored, having funded and organized similar trips to St. Louis in 2014 and to Dallas in 2015. A select group of ten students visited museums and private collections and had meetings with artists and art professionals over three days. The trip also focused on fashion, which relates to another philanthropic activity of Sherman. She is the Chair of the St. Louis Fashion Fund, whose mission is to turn fashion designers into successful entrepreneurs by giving them a two-year 'incubator' space in which to live, create, and manufacture. The ambitious St. Louis Fashion Incubator program kicked off a two-year residency program this past January, and School of Art students visited the work space and met the emerging designers. 
From facilitating to supporting to actually joining the students on the mini-bus, Sherman provides a model for what involved philanthropy can look like. Her enthusiasm, and her instinct for connecting people and ideas, contribute greatly to the value of these trips. Students are encouraged to ask questions and learn first-hand about navigating different paths in the art world. Practical exposure to the world they are preparing to enter is very much the point; for Sherman, art, design, craft, and art history make the most sense when they are experienced in the world, not just in the classroom. 
Find out more information about other term-long experiential learning opportunities in the School of Art, such as studies abroad programs in Italy, Ghana and Costa Rica, and field study in New York City.