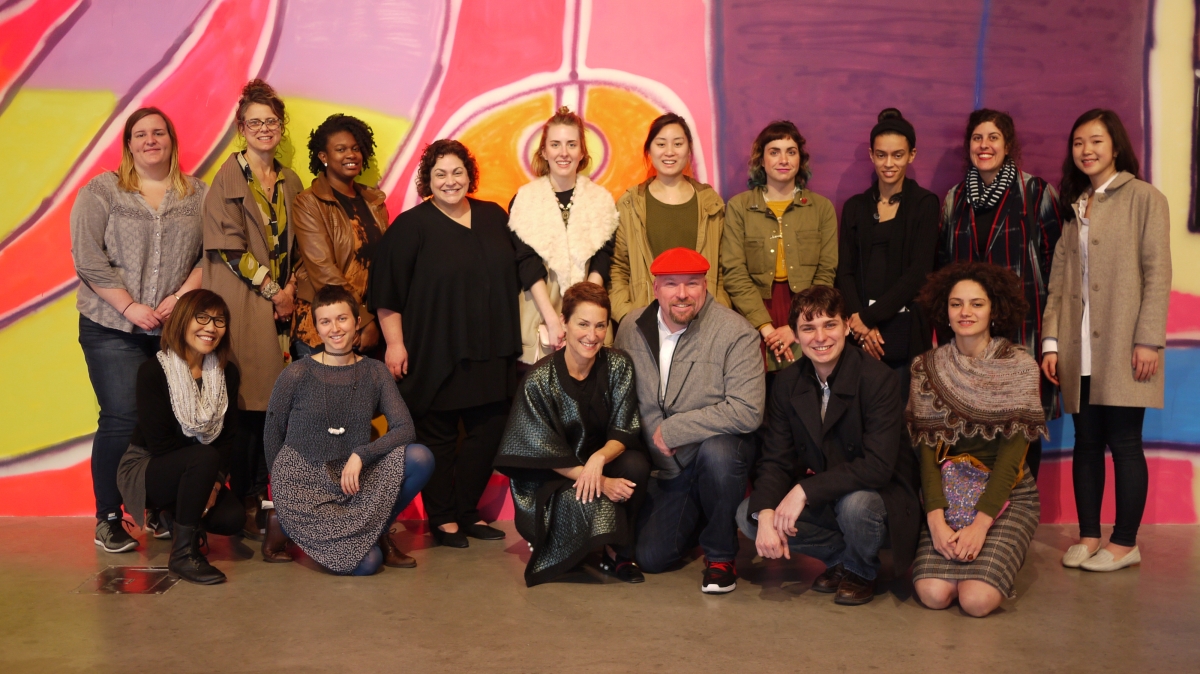 This past Spring Break, from March 6 to March 8, 2017, students and faculty from the Lamar Dodd School of Art went on a whirlwind tour of St. Louis's burgeoning art and design scene. Alumna Susan Sherman generously funded a select group of nine students to go on three days of visits to museums and fashion spaces and meetings with artists and museum professionals in her hometown of St. Louis. Sherman graduated from the Grady College of Journalism at The University of Georgia in 1982 and now resides in St. Louis with her husband, David.
This 2017 trip is the third "Spring for the Arts" that Sherman has funded, having sponsored similar trips in 2014 to St. Louis and in 2015 to Dallas. Brooke Leeton, current PhD student in Art History at the Dodd, participated in the 2015 trip to Dallas and says:
"I became aware of the thriving art scene in Dallas and, thanks to Susan Sherman's arrangements, had a front row seat. She arranged tours with curators and staff at world class institutions as well as studio visits with artists."
This kind of exposure to the broad workings of the art world—where students see works in private collections, meet the directors of museums, and visit artists' studios as well as museums—is very much the intention behind the Spring Break for the Arts trips.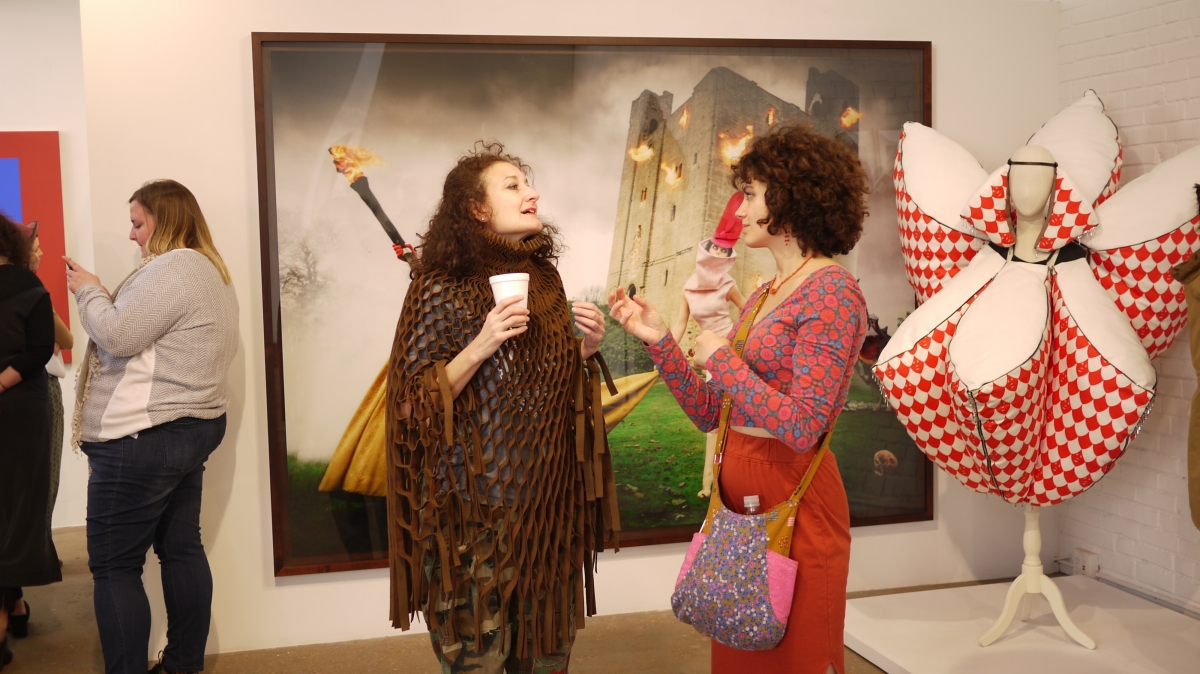 Image: Family & Consumer Science Textile Graduate Student Berea Antaki in St. Louis, Above Image: The 2017 group of students and faculty from the Lamar Dodd School of Art pictured with alumna Susan Sherman and Franklin College of Arts and Sciences Director of Principal Gifts Suzi Wong
Suzi Wong, Director of Principal Gifts in the Franklin College of Arts and Sciences, describes these excursions as "great examples of experiential learning as well as a unique example of 'active' philanthropy." Sherman participates in the trips herself, getting to know the students, in addition to arranging access to institutions and people. Wong goes on to describe why the idea of Spring Break for the Arts appealed to Sherman:
"For Susan, art, design, craft, and art history make the most sense when it is experienced in the world, not just in the classroom. She wanted to give students the opportunity to be in front of art works, to talk to collectors, and to meet working artists, especially emerging artists. Susan (and whenever possible, David) actually gets on the mini-bus with the students and encounters all the art with them. Her enthusiasm and her instinct for connecting people and ideas contribute greatly to the value of the excursion."
The students who attended this year's Spring Break for the Arts came from all disciplines at both undergraduate and graduate levels. Berea Antaki, Amanda Britton, Jordan Carter, Catherine Chang, Krystal Grimes, Nicole Jungeun Kim, Ruby Morales, Jacob Mortensen, and Alexis Spina were accompanied by Lamar Dodd School of Art Director Chris Garvin, Associate Professor of Jewelry and Metals Mary Hallam Pearse, Dodd Galleries Director Katie Geha, and Instructor and recent alumna Courtney McCracken. The group had visits at institutions including the Contemporary Art Museum, Pulitzer Arts Foundation, Projects Plus Gallery, Mildred Lane Kemper Art Museum at Washington University, Saint Louis Fashion Incubator (SLFI), and the Saint Louis Art Museum. Katie Geha, Director of the Lamar Dodd School of Art Galleries, remarks: "The trip allows students to see how museums work—as well as their radically different visions for a museum," referring to the diversity of institutions. "Students benefit from seeing a variety of different kinds of art." During the 2017 trip, students also visited fashion studios and stores. This focus on fashion ties in with another of Sherman's activities; she is the Chair of the St. Louis Fashion Fund, whose ambitious new St. Louis Fashion Incubator program just kicked off its two-year residency program this past January. In addition, students had the opportunity to present their own work to Sherman, and the group was invited to the Sherman's home for dinner.
Initiatives like Spring Break for the Arts, made possible through the generous support of donors like Sherman, enhance student learning in the Lamar Dodd School of Art by exposing students to new art and design and the workings of the wider art world.