Event Date:
11/05/2016 (All day)
to
11/06/2016 (All day)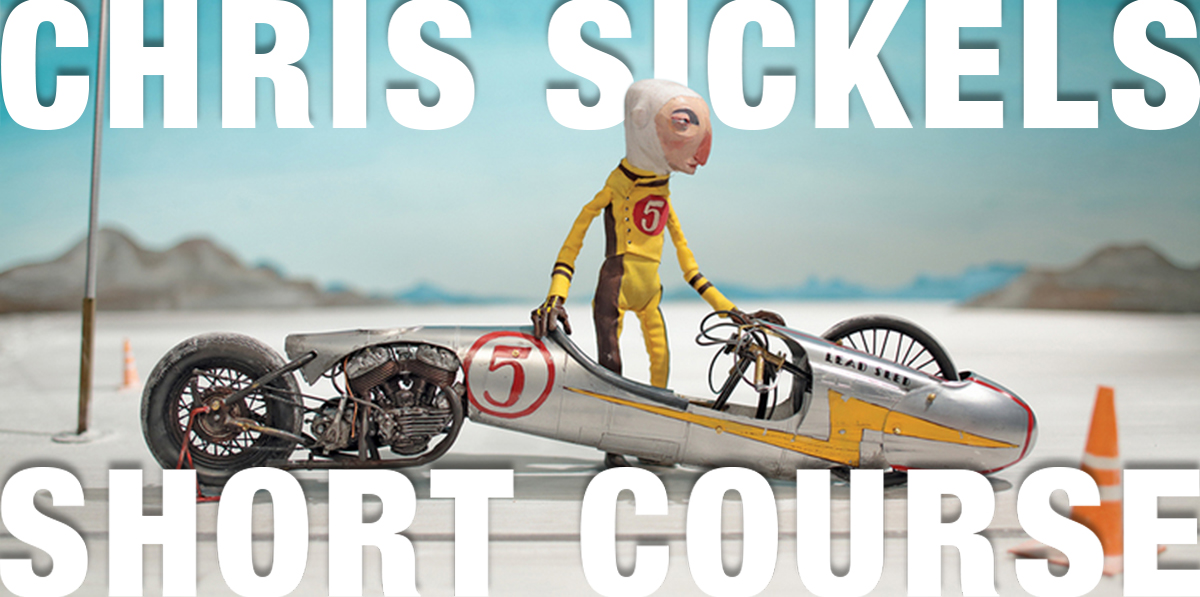 This fall's Jack Davis Visiting Artist/Illustrator Chris Sickles will be conducting a short course workshop for students fthe weekend of November 5th and 6th. Sign up necessary. Interested students should contact Alex Murawski by October 20th.
The workshop will focus on character design, hands on manipulation and assemblage of found objects, 2D –3D spacial relations and translating a 2D design into three dimensions. Composing visual elements in camera, lighting, photography, controlling audience point of view, and type considerations will be covered.
Students will be asked to build dimensional characters out of previously collected non-traditional materials and will be encouraged to take advantage of existing texture and color of found objects to help enhance certain aspects of the character. Incorporating typography will also be a focus of the character designs so that they are constructed in such a way that when the assemblage is rotated the suspended objects will create a letter form. For example, an image of an auto becomes an "A" or perhaps "T" for example
Find details about Sickel's visit to the School of Art here.
---
Workshop Outcome
Students worked with visiting artist/animator/illustrator Chris Sickels and created this compliation by building objects that transformed into letters then making basic animations of each letter transformation.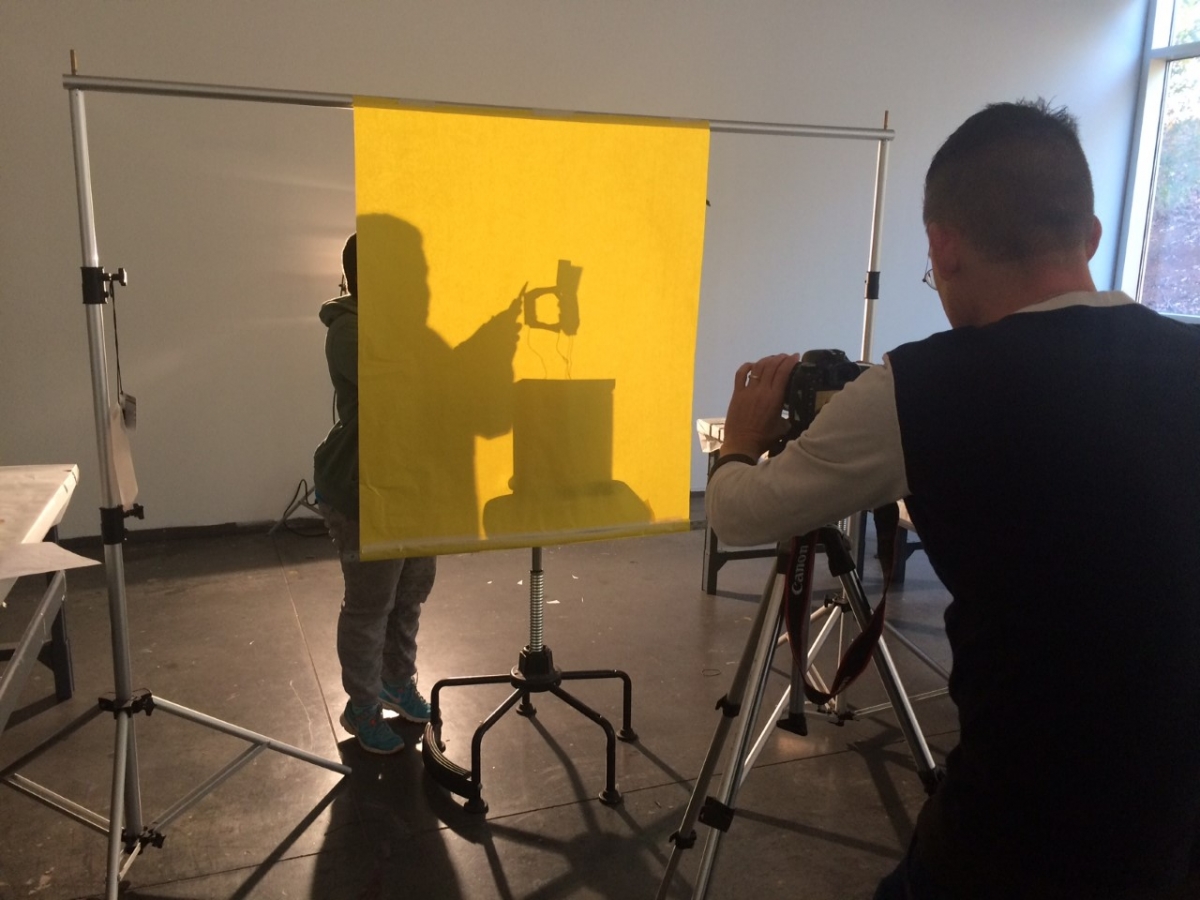 Photographing the Letterform "d" sculpture.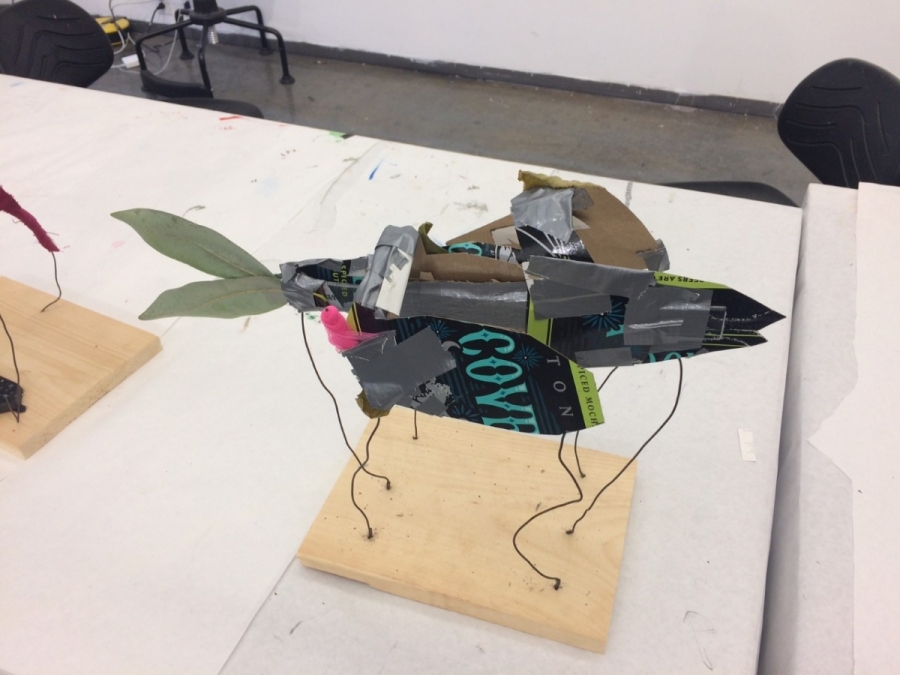 A fish sculpture that will also become an "M" once rotated​ and photographed.