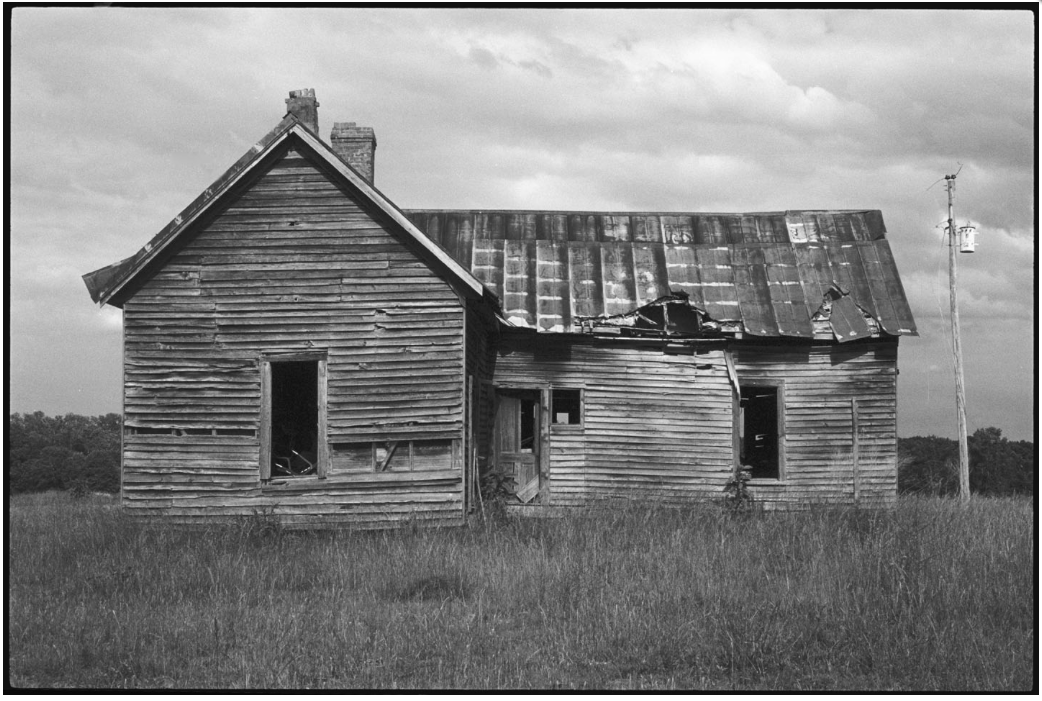 Join us for the opening reception of an exhibition of photographic works by emeritus faculty Mary Ruth Moore, who has taught at the University of Georgia for over forty years. 
Moore's work is inspired by the history that surrounds her in the rolling hills of the Georgia Piedmont, south of Athens near the community of Watkinsville: the Civil War, old cemeteries, the family home place, found bottles, and by the places she has spent time photographing such as Cumberland Island, Georgia, and Cortona, Italy, where she taught for ten summers in the University's study abroad program.
The exhibition will be on view through September 1, 2017.
     MR HENRYS HANDS, SILVER GELATIN PRINT   
Above Image: Carson Graves Road, SILVER GELATIN PRINT