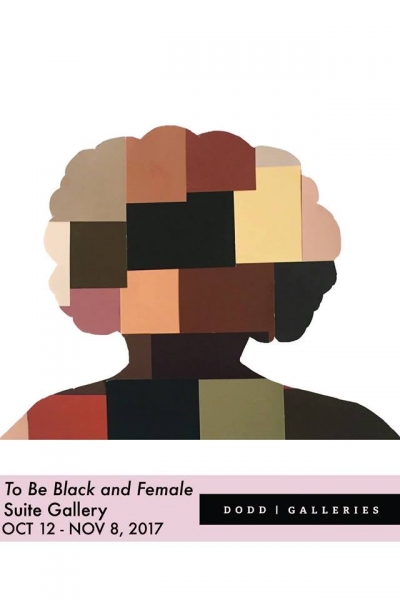 Join us in celebrating two new exhibitions at the Dodd Galleries: To Be Black and Female: Reflecting on Black Feminism and African American Women's Art in Museums and Undermined. This event is free and open to the public.
To Be Black and Female is curated by Dodd graduate candidate in Art Education, Amber Coleman, and serves to critically examine how Black feminist theory can be employed in education and curation in museums. The artists created works after reflecting on their own Black/feminine experiences while exploring Black feminist theory, African American women's artworks, and museum educational practices.
Undermined is an exhibition that seeks to bring utilitarian crafts to the forefront as artistic endeavors by creating a tangible dialogue between five artists: Yeonsoo Kim and Esther Mech (MFA Candidates in Ceramics) along with Amanda Britton, Erin Geagon and Johanna Norry (MFA Candidates in Fabric Design.) By taking these art forms out of their traditional contexts, viewers will be encouraged to consider the possibilities of the media more deliberately.
An exhibition reception will be held in the Dodd Galleries on Thursday, October 12, 2017 at 5:00 pm. Light refreshments will be served.