Location:
5:30 pm Dodd, S150 Auditorium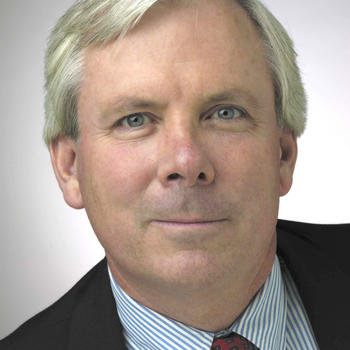 Teaching with Original Works of Art: Traditions of Active Learning and Collection Sharing at the Yale University Art Gallery
A Public Lecture to be delivered by:
Jock Reynolds
Henry J. Heinz II Director
Yale University Art Gallery
Jock Reynolds is the Henry J. Heinz II Director of the Yale University Art Gallery. He earned a B.A. from the University of California, Santa Cruz, and an M.F.A. from the University of California at Davis. From 1973 to 1983, he was an Associate Professor and Director of the Graduate Program at the Center for Experimental and Interdisciplinary Art at California State University at San Francisco, and also a co-founder of New Langton Arts, one of San Francisco's pioneering alternative artists' spaces. From 1983 to 1989, he served as the Executive Director of the Washington Project for the Arts, a multi-disciplinary visual artists' organization in Washington, D.C. He then became Director of the Addison Gallery of American Art at Phillips Academy, Andover, Massachusetts, in 1989, a position he held until assuming the directorship of the YUAG in 1998. 
For his work as an artist, Reynolds has garnered numerous grants and awards, including two NEA Visual Artists Fellowships and multiple NEA Art in Public Places project awards. Frequently created in collaboration with his wife, Suzanne Hellmuth, his and their artworks have been exhibited broadly in the realms of visual art and theater and are represented in numerous public and private collections. Hellmuth and Reynolds have most recently been commissioned by the Museum of Contemporary Art in San Diego to create a new work for the centennial celebration of the Panamanian Exposition and Balboa Park in the summer of 2015. 
Over the last fifteen years, Reynolds has led the Yale University Art Gallery through the major renovation, expansion, and reinstallation of its exhibition, teaching, and collection facilities, and launched an active program of collection-sharing among college and university art museums. One of his recent exhibition projects was Five West Coast Artists: Bischoff, Diebenkorn, Neri, Park, and Thiebaud, in 2014. This fall he, with two of his graduate student assistants, will open The Ceramic Presence in Modern Art and Donald Blumberg: Words and Images from the American Media and In Front of Saint Patrick's Cathedral. 
Other recent curatorial ventures have included Sol LeWitt: A Wall Drawing Retrospective, a collaboration of the Yale University Art Gallery, MASS MoCA, and the Williams College Museum of Art, which opened in November of 2008 and will remain on public view through 2033.