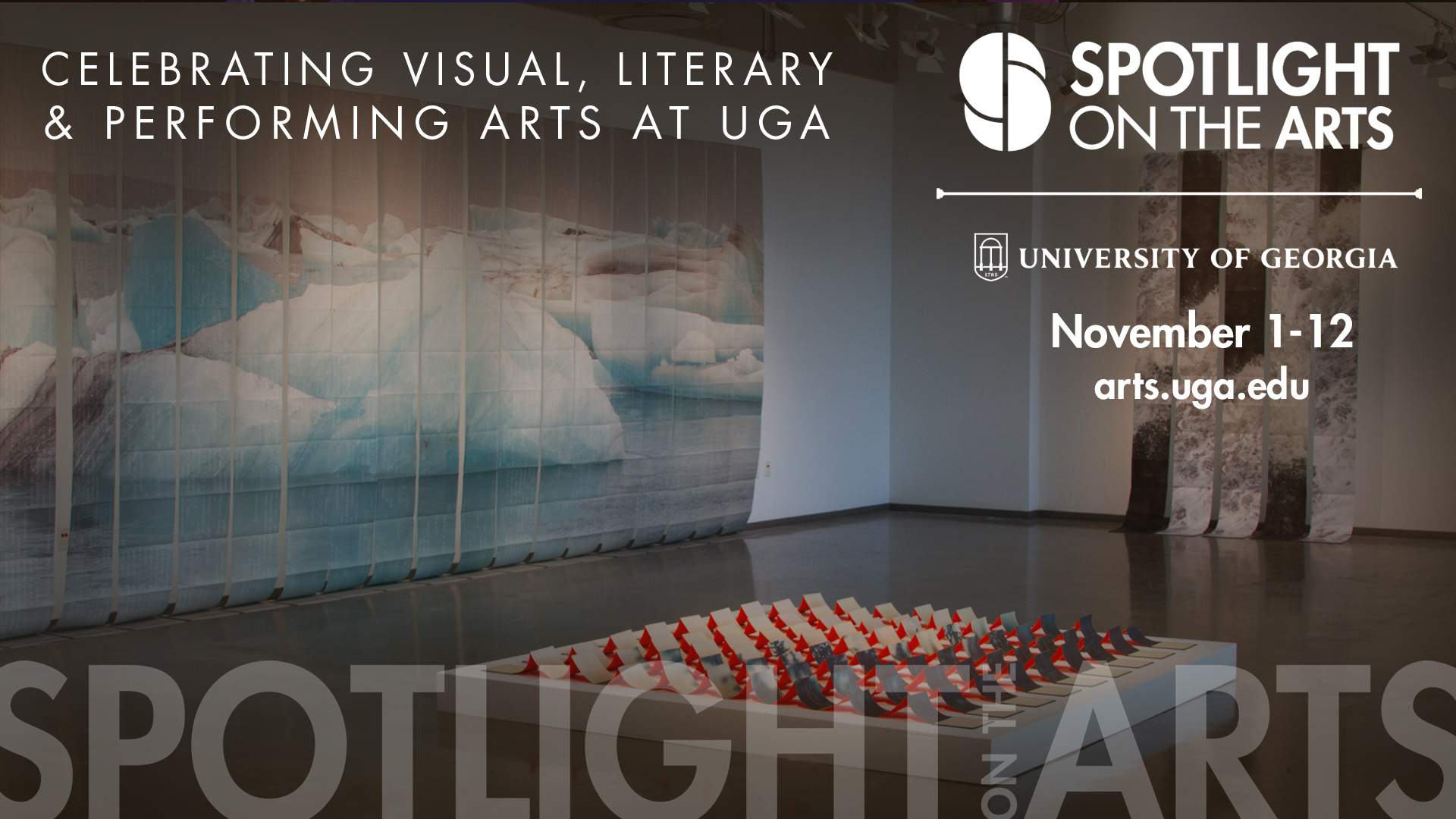 Presented by the UGA Arts Council, the sixth annual Spotlight on the Arts festival features dozens of events and exhibitions in the visual, literary and performing arts. The 12-day festival, scheduled for November 1-12, includes museum tours, discussions with writers, concerts, dance and dramatic performances. The festival kicks off Nov. 1 with "Kaleidoscope: Spotlight on the Arts Opening Celebration," featuring a non-stop collage of student performances from dance to music, theater, and creative writing. The free event is set for 7-8 p.m. Nov. 1 at the Performing Arts Center, followed by an after-party at the Lamar Dodd School of Art.
Highlights of the Spotlight on the Arts festival include a University Theatre production of "Cabaret," a conversation with artist manager Michael Lehman, who represented Gregg Allman and other high-profile clients, and guest performances by the Chamber Music Society of Lincoln Center and folk music group the Bumper Jacksons. The Student Spotlight Main Event will be held Nov. 2 at Tate Plaza, and the fourth annual 4 minutes, 33 seconds competition highlighting arts research and scholarship by students will be held on Nov. 7. A special Family Day event featuring free performances and activities for children and families will be held Nov. 11.
The Spotlight on the Arts festival was created in 2012 to celebrate the visual, literary and performing arts at UGA. The Spotlight on the Arts continues through Nov. 12, includes art exhibitions and demonstrations, book talks and readings, film screenings and theater, and music and dance performances, many of which are free and open to the public or discounted for students. 
For the complete schedule, go to www.arts.uga.edu. You also can follow the Arts at UGA on Facebook, Twitter, or Instagram.