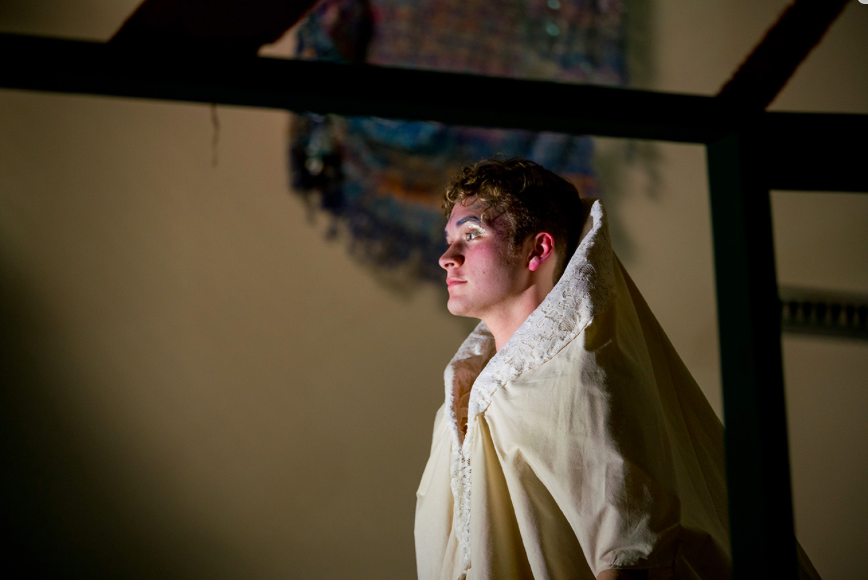 On February 1, the performance For You brought together music, sound, video, and installation art in an original composition in the atrium of the Lamar Dodd School of Art. For You took participants on a symbolic journey involving a 16-foot boat, a wooden pavilion, and a room of dancing shadows and projections that dealt thematically with the idea of offering and receiving.
This performance piece was the result of a unique new class format and close collaboration. Undergraduate and graduate students in Associate Professor Martijn van Wagtendonk's Thematic Inquiry course in the School of Art took advantage of an intensive four-week long class structure, which culminated in this final performance. The class collaborated with students and faculty from UGA's Hugh Hodgson School of Music to create an original musical arrangement as an integral part of the overall performance. 
Click on the images below to see more.