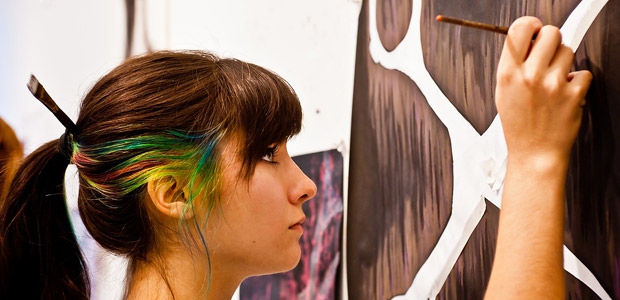 The AB Studio Art degree is designed for students who are interested in exploring the broad selection of media in the School of Art.
In concert with this exploration, students are encouraged to add focus to their studies to ensure appropriate rigor and disciplinary depth. The AB Studio Art program involves studio and art history courses, while also providing a liberal arts curriculum including foreign language, literature, physical and biological sciences, and electives.
Many students who wish to double major with degrees in other majors, Schools, and Colleges may choose the AB Studio Art program because it allows the flexibility of overlapping degree requirements.