Location:
S151 Lamar Dodd School of Art
Constructions of Subjectivity in Contemporary Chilean Art
In contemporary Society the visual has become central in the construction of subjectivity. Images from diverse origins are instrumentalized to understand and communicate who we are and how we relate to our social circumstances. This talk discusses how art reveals ways in which individuals experience the complex social panorama of present-day Latin America and how they respond to this reality. Drawing on examples from Chilean art, Aguirre will analyse intersections between art and other visual traditions and practices, such as advertising, mass media, and pornography, and their role in the construction of subjectivities that have been defined by consumption. After a broad overview of these dynamics I will provide a mor detailed analysis of one example, the photography of Cecilia Avendaño, which reflects the primacy of body image in the definition of the self, its consumption and normalization, and the role of digital technologies in these processes.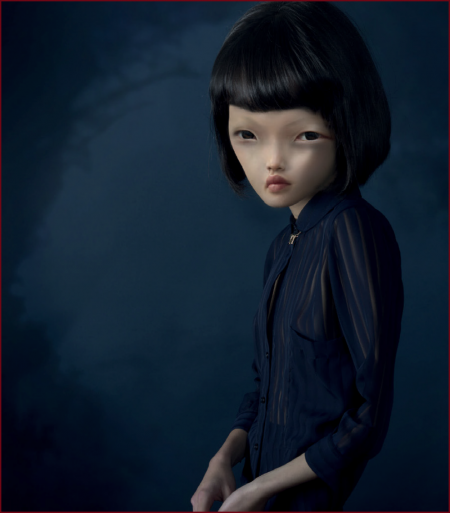 —————————
Lina x. Aguirre received a Ph.D. in Latin American cultural studies with a specialization in visual culture and cultural theories from Ohio State University, and an M.A. in Latin American literature from Pontíficia Universidad Javeriana, in Bogotá. Her research focuses on subjectivities, corporalities, and affect in contemporary Latin American visual arts, film, and experimental animation. She has published articles on these topics in academic journals in Colombia, Chile, France, and Canada. Since 2014 Dr. Aguirre has been a member of the curatorial and critical project, Moebius Animación, whose main goal is the dissemination and study of Latin American experimental animation. In this role she co-curated a selection of short films, which is currently circulating in uni-versities and independent film forums in the U.S., and is co-authoring a critical book on this topic. Additionally, she published a critical study for the art book, The Crawford Family: How to Smile in Times of Fame, a photographic project by Colombian artist Manu Mojito about a ransexual family, and her in-progress article on Colombian performance artist Nadia Granados will be included in the Routledge Companion to Gender Sexuality and Latin American Culture, to be published in 2017.