Featured Graduate Research
Academic Area:
Art History
Printmaking and Book Arts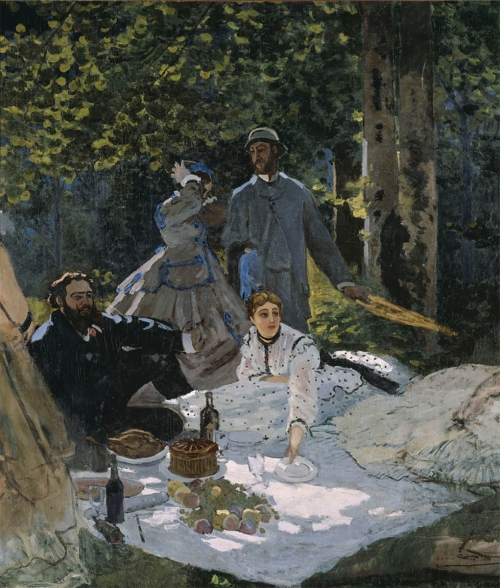 Claude Monet, Luncheon on the Grass (Central Panel), 1865–66, Oil on canvas. Musée d'Orsay, Paris.
School of Art graduate students Kendra Macomber and Katherine Miller recieved Willson Center for Humanities & Arts grants for travel and research this fall. The Willson Center Graduate Research Awards are merit-based grants given to University of Georgia graduate students to support expenses for arts and humanities research projects. Students submit applications to fund their continued research on a range of projects, and the Dodd is excited to highlight the well-deserved awards to two of its students. Kendra Macomber is an art history graduate student whose grant will allow her to see in-person the paintings that she is writing about in her thesis. Katherine Miller in the printmaking department will pursue her investigation of spatial awareness through this award, which allows her to experience key works of Minimalist sculpture.
Kendra Macomber
Macomber was awarded funding to support her travel to the Kimball Art Museum in Fort Worth, Texas to visit an exhibition of work by Claude Monet. The opportunity to examine specific canvases in person is crucial to the work Macomber is doing toward her Master's thesis, which explores the manifestation of class in the work of the leading French Impressionist painter. The exhibition "Monet: The Early Years" brings together two fragments from an early unfinished canvas, Luncheon on the Grass, that have never been viewed together in the United States. Complemented by 60 early figurative works by the artist, the exhibition provides Macomber a unique chance to develop her thoughts on the use of figure and class in the artist's work.
Katherine Miller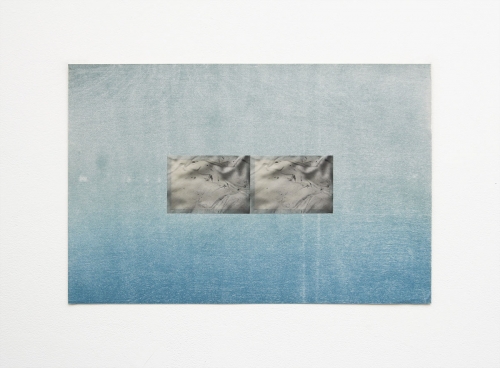 Miller received a funding award to support travel to the Chinati Foundation in Marfa, Texas, where many important Minimalist works are on view. Miller is concerned with how ideas of space can be cued and linked between the body and the work of art. The Chinati Foundation, founded by the artist Donald Judd in the late 1970s, houses permanent installations of large-scale works that engage the landscape and the viewer in specific ways. Miller will be able to physically experience these sculptures herself, a bodily connection considered primary and necessary to an understanding of the work. In addition, these works were conceived to relate to the surrounding west Texan landscape, and so this trip is an opportunity for Macomber to experience an aspect of works by Minimalist artists such a Robert Irwin, Donald Judd, and Dan Flavin that is not possible locally. Miller says that she hopes to apply this research to her own body of work, with the specific goal of "making objects that use minimal visual information to cue a spatial awareness only accessible through a physical encounter."