By
Anonymous (not verified)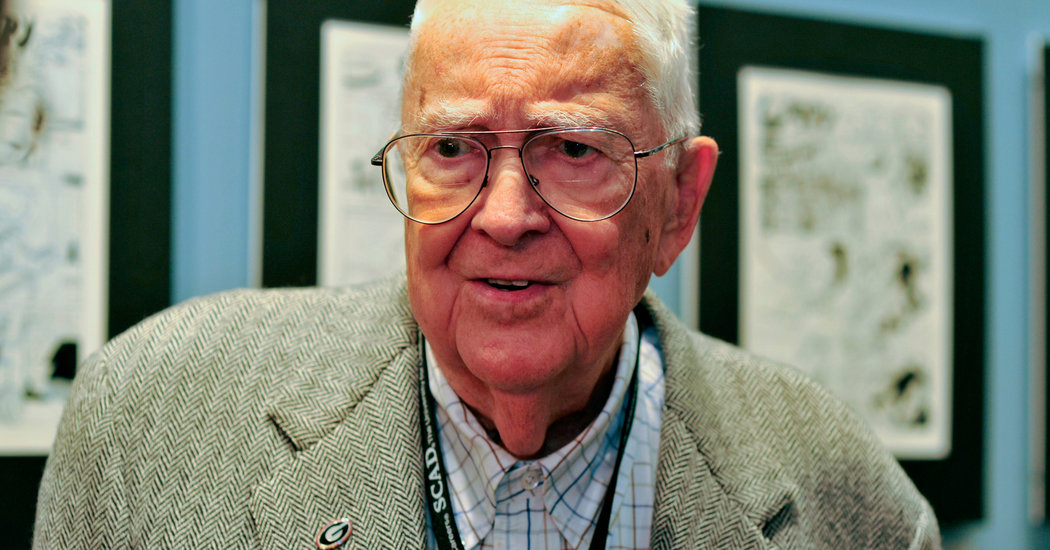 Jack Davis, perhaps best known for his depictions of Southeastern Conference mascots that have appeared on UGA merchandise for many years, died Wednesday at the age of 91. One of the founding editors of Mad Magazine, Davis had an immediately recognizable style and an influence that extends far beyond Georgia.
Born December 2, 1924 in Atlanta and raised in Georgia, Davis studied with artist Lamar Dodd at the University of Georgia, which he attended on the G.I. Bill. Davis honed his skills at UGA drawing for the Red and Black, the student newspaper, and Bullsheet, an Athens humor publication. He later moved to New York, where he attended the Art Students League before working with William Gaines' EC Comics. He later supplied covers for Time and TV Guide, created album cover art and designed movie posters.
"Jack Davis was a seminal figure in illustration of the last century," said Chris Garvin, director of the UGA Lamar Dodd School of Art. "His work was both timely and timeless. It perfectly expressed the era in which he worked and will endure as a true example of excellence in art and design."
Known in particular for his speed and creation of images overflowing with colorful characters, Davis appeared in most of the first 30 issues of Mad. In 1961, he wrote, drew, and edited his own comic book, Yak Yak, for Dell Comics. His long relationship with the UGA athletics program began in 1948 when he drew Head Football Coach Wally Butts for the front and back of that year's media guide.
Davis was the focus of a 2012 exhibition at the Georgia Museum of Art at the University of Georgia "Beyond the Bulldog: Jack Davis." Organized by guest curator Patrick Dean, a cartoonist on the board of the Jack Davis Foundation, the exhibition went deeper into Davis' career than the sports and caricature work for which he is best known, focusing on his black-and-white drawings in particular.
Read the July 28, 2016 New York Times Article about Jack Davis.