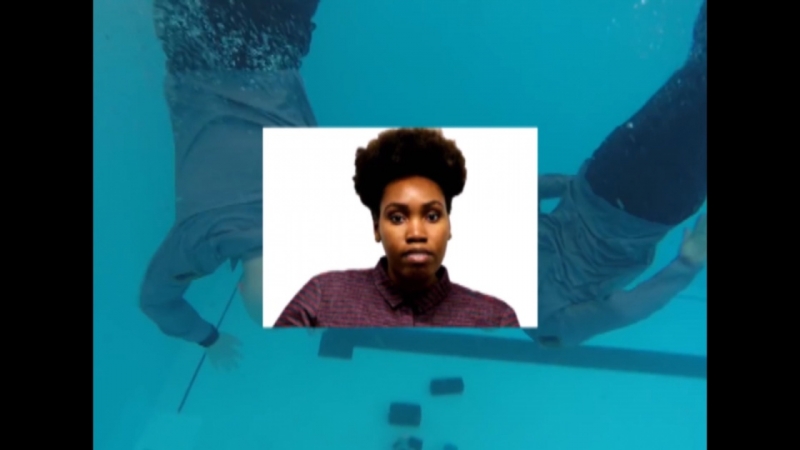 SONDRA PERRY, NETHERRRRRRRRRRRRRRRRRRRRRRRRRRRRRRRRRRRRRRRRRRRRRRRR 1.0.3., 2016, FROM EXHIBITON OPEN WINDOW
Sondra Perry, who is visiting the Dodd this week as part of the Visiting Artist & Scholar Lecture Series, holds an MFA from Columbia University and currently lives and works in Houston, Texas. Her solo-exhibition, Resident Evil, a large multimedia installation, was on display at The Kitchen, NY in 2016 and received critical acclaim. Sam Korman wrote in Art in America that Perry elucidates "the role of digital technology in the formation of African-American identity." Perry's work has also been featured in the 2015 Greater New York exhibition at MoMA PS1, NY, and a solo show at the Museum of Contemporary Art, Los Angeles in 2017 titled OPEN WINDOW. Perry's studio practice resides in the video realm and focuses on her own black identity, using herself in video montages as a representative form of black women. Her work explores expanded meaning in technology, black family history, heritage, and femininity.
Perry will deliver a public lecture on her work on Tuesday, October 10, 2017 at 5:30 pm in room S151 as part of the Visiting Artist & Scholar Lecture Series.