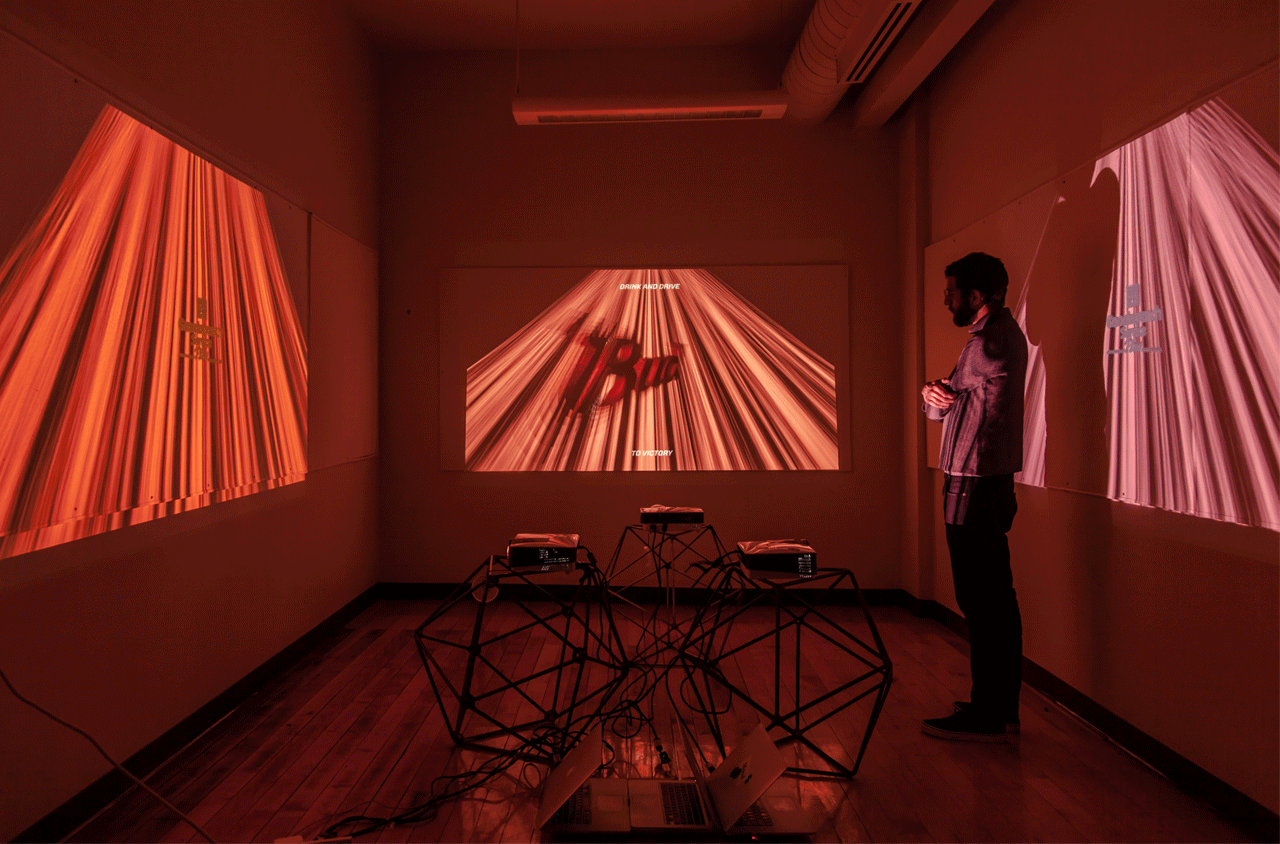 Logoracer by James Chae
C-U-B-E will exhibit a body of work Seven Acting States design work by graphic designer and educator, James Chae. His work visualizes areas of instability in a world of constant change by synthesizing his research conducted within seven broad themes: energy, religion, gender, capital, race, debt, and technology. In his work, he encapsulates how the seven subjects affect the designer and the position the designer can take. His creative design outcomes include posters, flags, motion posters, handbooks, and leaflets that demonstrate his research and writing. Also, the exhibition will be accompanied by his lecture as well as prompts for young designers to bring their interests into their graphic design practices. The designer's talk and workshop will be held on Wednesday, January 17, 2018.
James Chae is a designer specializing in editorial and web design. He designs, edits, publishes, and teaches. Mr. Chae explores the intersection of editorial and advertising practices in relation to the visual culture of commerce. He graduated from both the undergraduate and graduate programs of graphic design at Rhode Island School of Design. He moved to Seoul, South Korea in 2016 and is currently teaching visual communication design as an assistant professor at Hongik University.
Seven Acting States will be on display in the C-U-B-E gallery, room N231, starting Monday, January 8 to Friday, February 2, 2018.
7 Acting States Poster