With great sadness we announce that Lamar Dodd School of Art Professor Emeritus and Cortona program founder, John Daniel "Jack" Kehoe, passed away on Friday, December 16. Kehoe served on the art faculty for more than 30 years, during which time he built the UGA Cortona Studies Abroad Program, serving as director for more than twenty years. Kehoe was a transformative figure in the history of the School of Art; his vision and passion for study abroad, arts education and cultural exchange impacted thousands of UGA students as well as those from many other institutions. 
Kehoe first took a small group of UGA students to the Tuscan hill town of Cortona, Italy, for art classes in the summer of 1970. Forty-six years later the Cortona program has grown into one of the premiere international art study abroad programs in Italy complete with a dedicated campus that includes a facility named in honor of the program founder, the John D. Kehoe Cortona Center. Even after his retirement from the University, Kehoe remained an important link between the program and the town as he and his wife of 56 years, Marilyn, spent much of their spring and summers in Cortona each year. In 1979, Kehoe was granted honorary citizenship by the Comune of Cortona, Provice of Arezzo, Region of Tuscany and received a diploma of full membership as Academician to the Etruscan Academy of Cortona. He also received the highest nonmilitary order of Knighthood authorized by the Italian Republic when he was inducted to the very honored "Ordine Cavallerasco".
Kehoe came to UGA from a teaching position at the University of North Carolina in 1969 at the request of his friend, the late Lamar Dodd. Kehoe received his B.F.A. from Wayne State University after serving in the Merchant Marines during WWII then continued pursuing art and sculpture with an M.A. from the University of Michigan, with further studies at the prestigious Academie Julian in Paris and the Fonderia Bruni in Rome. 
Chris Robinson, current Director of the UGA Cortona program, says of Kehoe, "Jack Kehoe has been a friend, mentor, father and teacher. He is revered as a man of insight and vision, motivation and compassion to all of us at the University and community at large, both at home and abroad." 
Funeral Services will be held at the UGA Catholic Center at 11am on Thursday, December 22nd with a celebration of a remarkable life immediately following in the UGA Catholic Center Recreation Hall. There will also be a viewing between 6–8pm on Wednesday, December 21st at Bernstein's Funeral Home in Athens, GA. There will be a private burial. The family asks that in lieu of flowers donations be made to the John and Marilyn Kehoe Scholarship Fund/ UGA Cortona Program.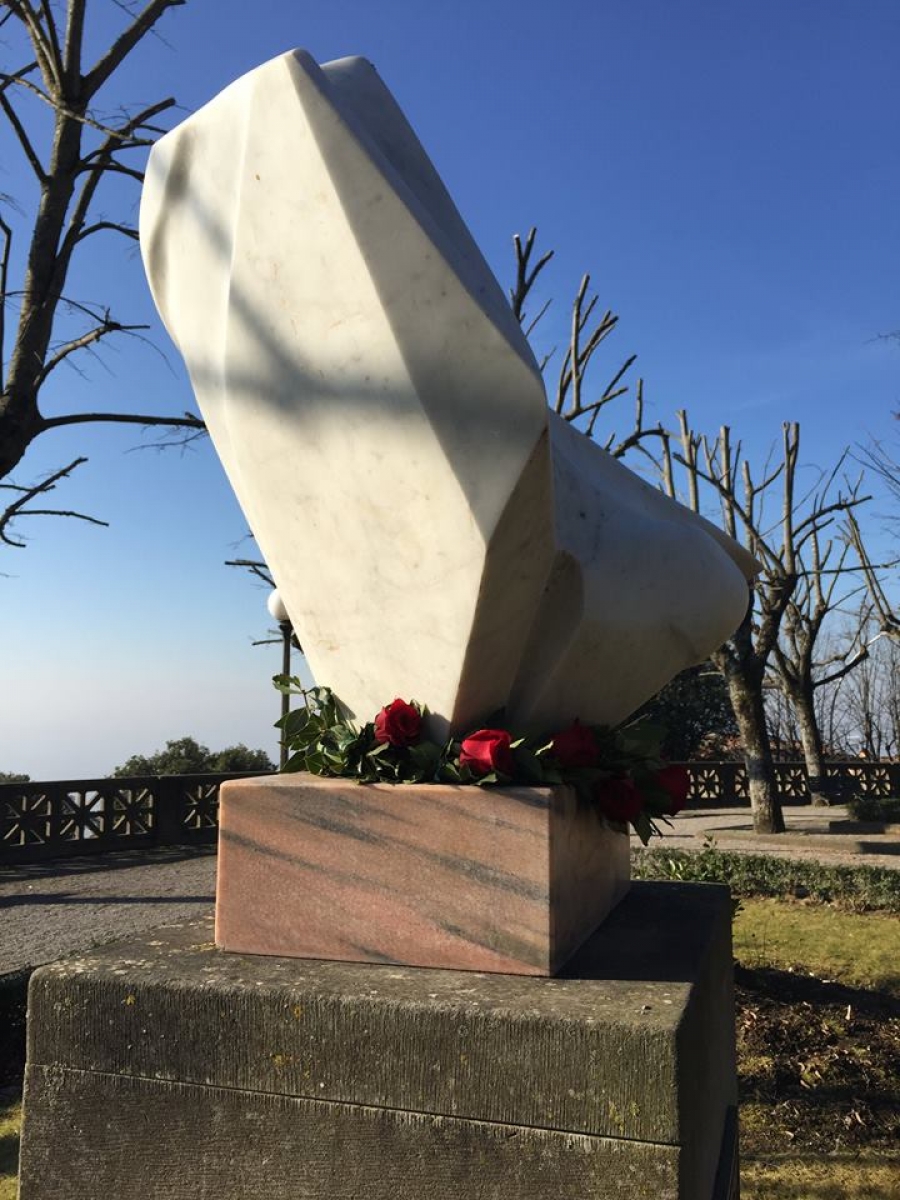 Roses and laurel garland have been placed around Kehoe's marble sculpture, The Dove of Peace, in the main city park in Cortona.