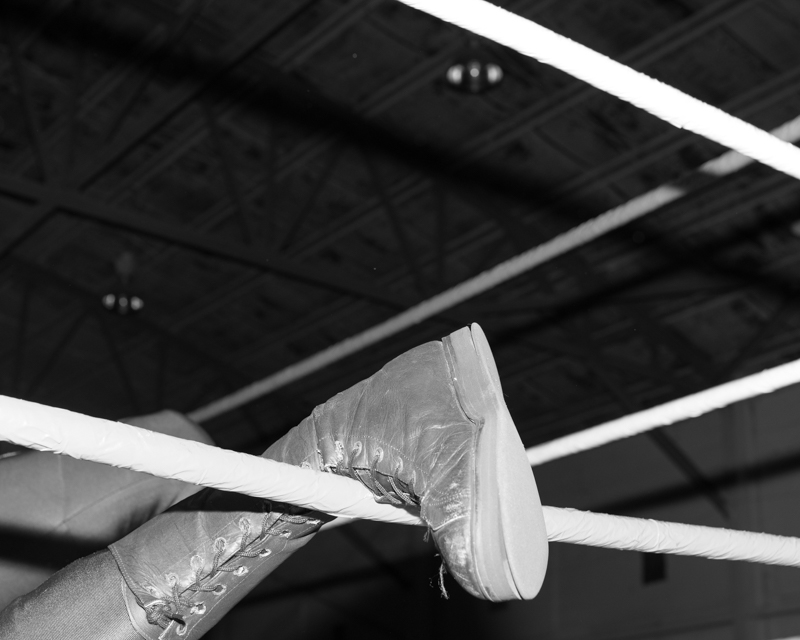 Will Major, from the series "Babyfaces & Heels"
Graduate student Will Major was recently featured on the photography website Ain't Bad. Major is a second-year MFA student in the Photography department at the School of Art. Ain't Bad selected Major's work from a recent call for entry, citing its wild subject matter and blend of still life imagery and portraiture in an article accompanied by extensive images.
Major is a native of Johnson City, Tennessee. He received a Bachelor of Arts degree in photography and humanities from Milligan College in 2015. Major hopes to further his passion for documentary photography and public service through an assistantship at the Archway Partnership. The Archway Partnership is a University of Georgia initiative that matches its resources and personnel to self-identified community issues across the state of Georgia. Ain't Bad is an independent publisher of new photography. Founded in Savannah, Georgia, the collective is dedicated to publishing contemporary photography and text to support a progressive community of artists from around the world.
Will Major, from the series "Babyfaces & Heels"