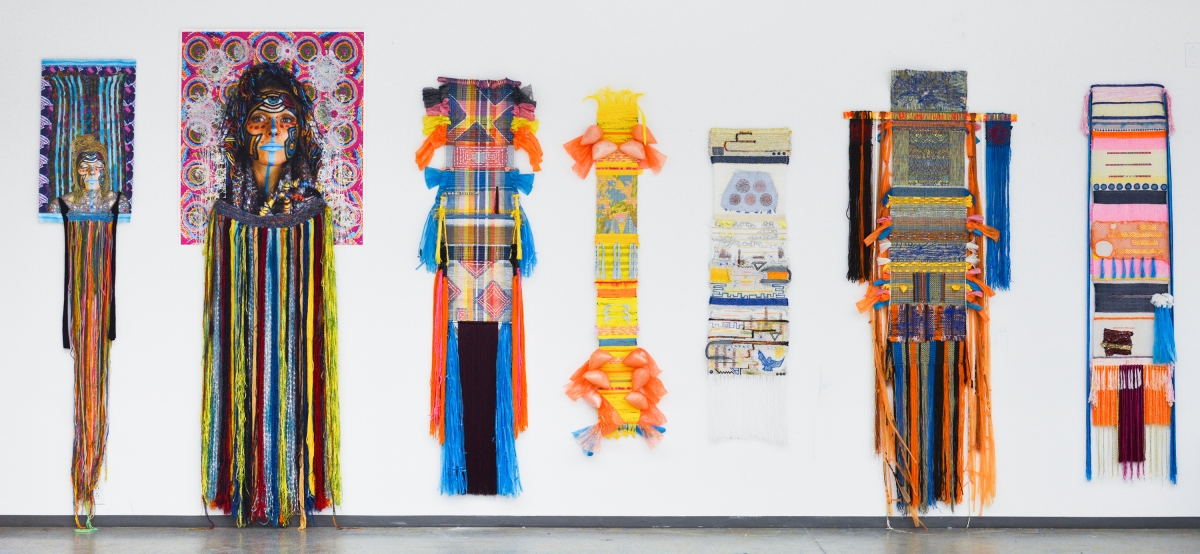 Second-year Dodd MFA student Katlin Shae Rothacher has been presented the Creative Promise Award for Student Excellence by the Surface Design Association. This prestigious honor is given to a single graduate student selected from an expansive international contingency. In conjunction with the award Rothacher received $750 and was featured in an interview with multiple images of her work published in the winter 2016/2017 issue of Surface Design Journal, a quarterly print publication covering contemporary fiber arts that is published by the Surface Design Association.​
Rothacher studies in the Sculpture area and her work focus is in fibers and materials studies. She received her B.F.A. in the Textile Arts from Kent State University in Ohio and presently resides in Atlanta, GA. Her work is centered around the labor intensive processes of weaving and she often utilizes many different types of looms: digitally assisted TC-1 Jacquard looms, harness looms, tapestry style frame looms, and backstrap weaving looms. Mixed media is always utilized and key components of interest in her work are process, material, color, texture, pattern, image, and scale.
Rothacher has participated in a number of juried exhibitions nationwide including locations in Georgia, New Mexico, Delaware, Kentucky, Tennessee, Louisiana, Ohio, North Carolina, and Wisconsin. Outside of her gallery exhibition experience and maintaining a regular studio practice, she is also interested in community-based art projects that highlight social activism through craft.