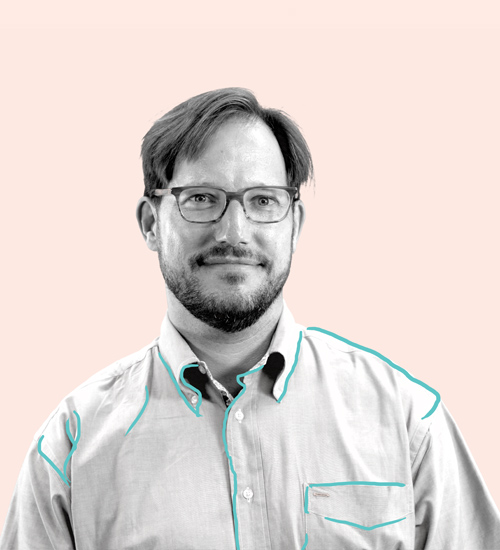 "John Freyer wants to speak with you...over a jar of water, a cup of coffee, or a plate of spaghetti. And whether or not you are aware of it (it's fine with him either way), he regards your time together as both an offering and an artwork. Freyer's particular blending of conversation and small acts of kindness might seem like a curious approach to art-making, but it is rooted in several traditions, drawn from inside and outside of contemporary art."  —Lauren Ross, Curator
John Freyer's art is rooted in social practice, specifically the exchange of goods to encourage experience. In his latest project Free Hot Coffee Freyer has built a mobile coffee bike that moves across campus, encouraging conversations between community members. In an age of short text messages and emails, Freyer's work emphasizes face-to-face communication as community building and spaces for healthier individuals and families. He sees the local artisan as an integral aspect of community economic and social development.
Sponsored by the Wilson Center Short Term Fellowship, the project will begin with students in both the art school and the College Recovery Center (housed in UHS). Students will work with 1000 Faces to develop a blend reminiscent of the types of connections they long for, and specific to the UGA community. Students will then learn the art of communication and conversation from Freyer, through workshops and exercises he has developed to prepare them to drive the bike. Like an ancient tea ceremony, Freyer will train them in the art of the pour over. Students will then ride the bike around UGA campus for 4 days in various shifts, pursuing the art of the conversation. They can be found on the following dates:
Monday, November 13: John Freyer Lecture S151, Lamar Dodd School of Art, 4:30–6:30 pm
Wednesday, November 15: Bike Riding North Campus/ Main Campus
Thursday, November 16: Bike Riding Arts Quad and Free Hot Dinner at White Tiger,  TBD
Freyer's work has been reviewed in The New Yorker, The Sunday London Times, Artforum, Print Magazine and NBC's The Today Show. Freyer is a Fulbright Scholar, a Macdowell Colony Fellow and was an Artist in Residence at Light Work and the Fannon Center, Doha, Qatar. Freyer has brought his social practice projects: Free Ice Water, Free Hot Coffee and Free Hot Supper to the TEDx stage, has exhibited at Mixed Greens Gallery in New York, the Liverpool Biennial Fringe in Liverpool, UK and is currently a Tate Exchange Associate at the Tate Modern in London.