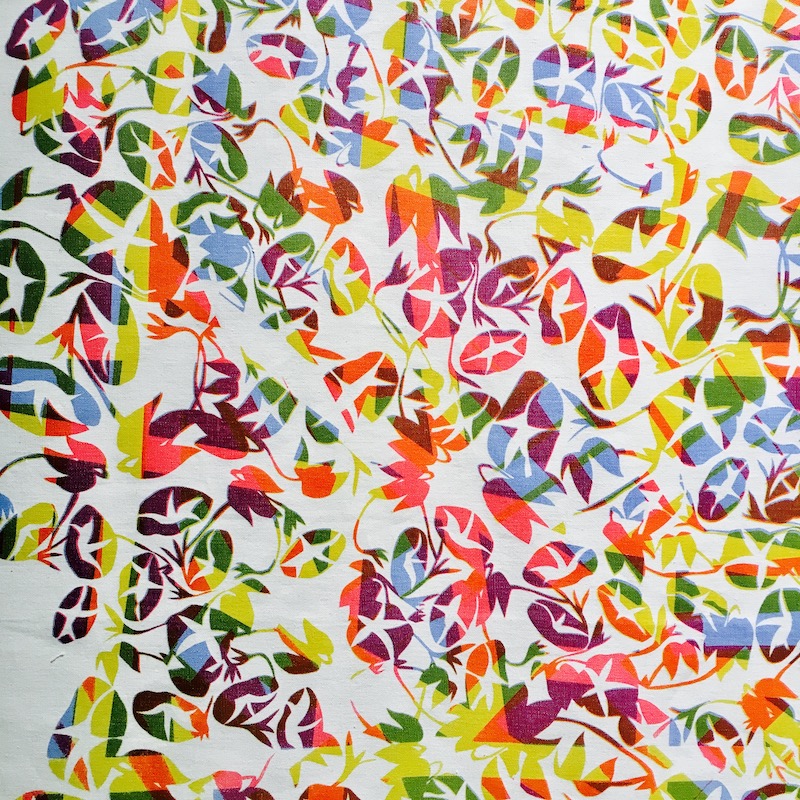 Improvisation in Repeat, textile design by Sara Parker and Simon Hunt, is on view through February 24, 2017 in the C-U-B-E Gallery located on the Dodd second floor north side. The work in Improvisation in Repeat is the result of a process of deconstruction and play. The pieces each execute a concept or set of guidelines which, while agreed on in advance, require reconsideration and improvisation at every stage of creation. The concepts on display range from a mathematical approach to color mixing, layering to create depth and density, and color blending via image masking and transparency. 
In each of the works, Parker and Hunt start with the large repeat patterns they use to screen-print yardage for Sara Parker Textiles, a bespoke printmaking and textile design company in Athens. These patterns, once designed, are printed in strict repetition in a limited range of colors, with the end result being home goods and yardage for interiors. Each of the mono prints in this show are made through a similar act of repetition; but, freed from the uniform requirements of the textile production environment, the pair are further able to explore the potentialities of Parker's designs.
The Designers will give a talk about their work at 1:25 pm on Wednesday, February 15th in nearby room N225.