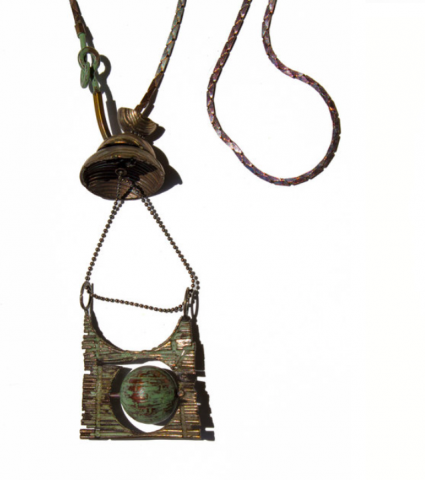 MFA candidate Alexis Spina won one of the competitive Graduate School Dean's Award, a monetary award to help cover expenses related to final research projects. The Dean's Award Fund assists graduate students in defraying the cost of doing research toward their dissertations or theses. The fund covers the cost of collecting data or performing other aspects of research by graduate students, in this case an idea called Parking Space. Spina describes the project: 
"Parking Space is a semi-mobile artist-run space aimed toward creating a link between the creative endeavors of the university and those of the greater Athens community. Parking Space will provide a non-hierarchical, interdisciplinary platform to house exhibits, performances, workshops, and small-scale projects or events, while also functioning as a catalyst for pre-established, ongoing community outreach projects taking place within Athens."
Although Spina is the only winner of the award, she has worked collaboratively with fellow second-year graduate student Katherine Miller, under the guidance of Assistant Professor Mike Calway-Fagen, to develop the idea and lay the groundwork for realizing it. Spina, currently a MFA candidate in Jewelry and Metals, is an artist and metalsmith. She obtained her BFA in Metalwork from Edinboro University of Pennsylvania before coming to the Lamar Dodd School of Art.