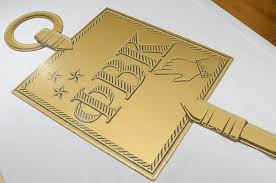 Four Dodd undergraduate student artist-scholars have been nominated to join the Phi Beta Kappa honor society this fall. Phi Beta Kappa is the nation's oldest and most widely known academic honorary society. Election to membership is a distinguished academic honor.
Congratulations to these senior studio art majors:
Katherine Boudreau: double major in Photography & Advertising/PR
Kendal King: Painting
Matthew Ruhlin: Painting and Computer Science minor
Shelbie Sanderson: Art Education
Phi Beta Kappa recognizes students who have made outstanding intellectual achievements in the arts and sciences at America's leading colleges and universities. In addition, the society sponsors activities to advance studies in humanities, social sciences and natural sciences. Each year, about one college senior in a hundred, nationwide, is invited to join The Phi Beta Kappa Society for a lifetime membership which makes the invitation process one of the most selective in the nation.