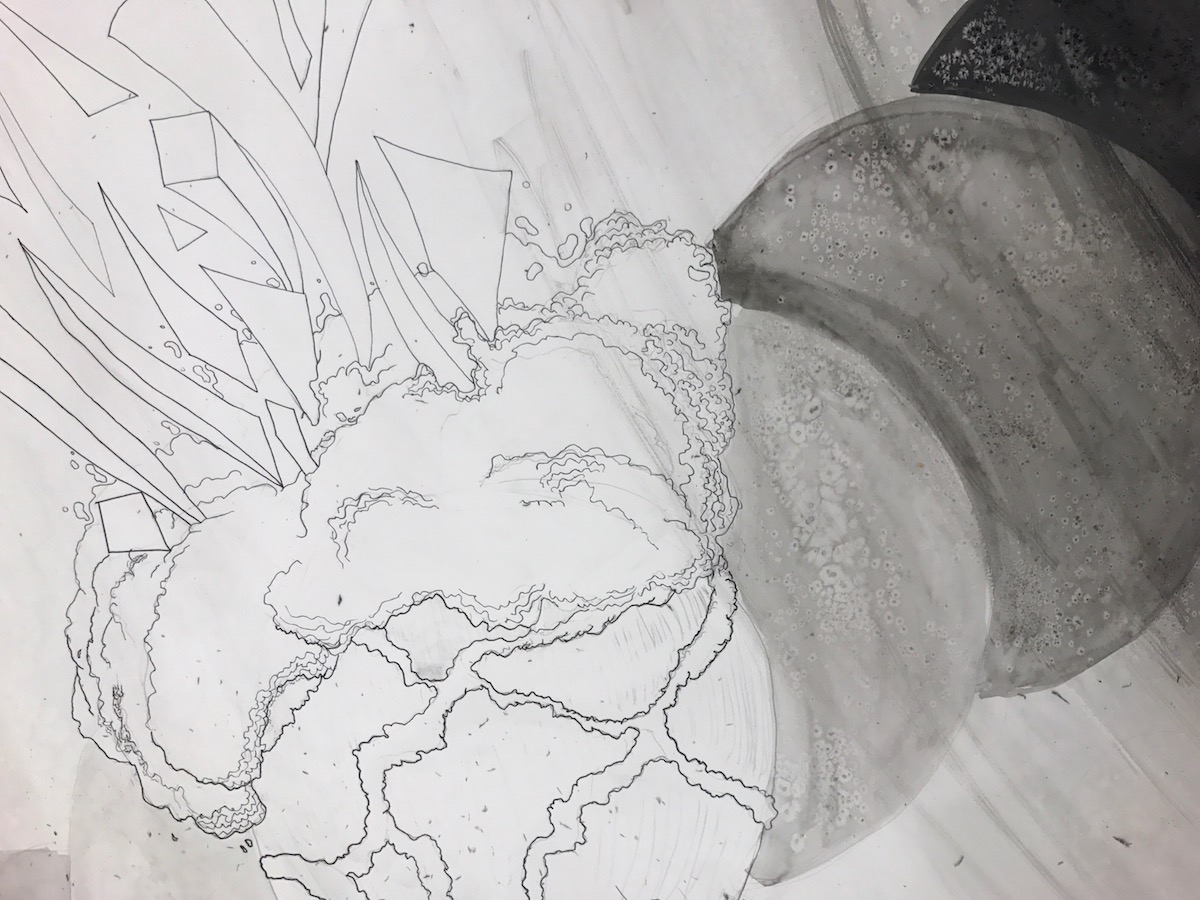 Playful. Collaborative. Experimental. Experiential. Translatable. Explosive. Quiet. Expansive.
In Dodd Instructor Annemarie DiCamillo's Color and Composition class, each student was given a word like buoyancy, fragility, or tired and an element of design. They then used black and white media—graphite, India ink, gouache paint, and micron pen—to combine their element and word in form and composition. Questions were asked such as, "what does the word feel like?, how does it function in the world? and how do we translate, represent, or illustrate that word without using an overtly representational form?" Once initial sketches were completed, students paired up in groups of two or three, combined ideas, and created a large, dynamic drawing that explores the playfulness of composition, media, and the elements of design.
The exhibition will be on display in the Foundations Gallery at the Lamar Dodd School of Art September 6–9, 2017, from 12:00 pm –2:30 pm each day.