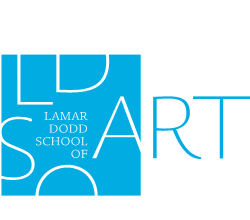 On February 24 & 25, Dr. Juan Carlos Castro (Assistant Professor of Art Education, Concordia University in Montreal) will be visiting UGA as a Franklin Visiting Scholar.
Dr. Castro is giving a series of presentations that explore the intra-actions between art pedagogy, social media and civic engagement.
February 24th at 11:00am in LDSoA, N311, Dr. Castro will provide a public workshop on "Using Mobile Media to Critically and Collectively Examine Issues of Civic Concern" (see Flyer). If you are interested in participating, please contact Dr. Christopher Schulte at cschulte@uga.edu.
His public lecture, "MonCoin: Engaging Youth through Mobilities, Networks, and Civic Spaces" will be February 25th at 5:00pm in LDSoA, S151 (see Flyer).
Additionally, he will attend a public reception at the Latin American and Caribbean Studies Institute (see Flyer).
For more information, please see the attached flyers. These events were developed in collaboration with UGA's NAEA Student Chapter, the Latin American and Caribbean Studies Institute, the Department of Educational Theory and Practice and the Department of Journalism