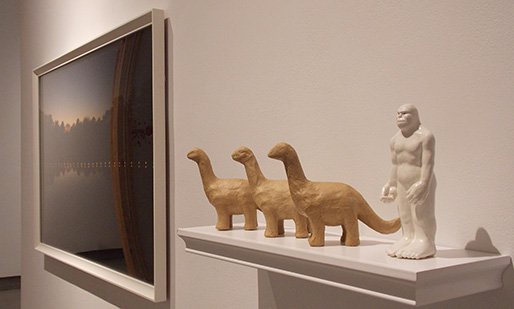 Inspired by the spectacle of humanity in flux, UGA School of Art faculty Mike Calway-Fagen approaches sculpture as an open-ended plurality of associative possibilities, theoretical frameworks, and material arrangements. He has shown in the United Kingdom, Canada, and across the United States. An exhibition of sculpture, sound, collage, chewing gum, and digital animation spread over two floors in the Donna Beam Fine Art Gallery at the University of Nevada, Las Vegas.
The show will be on view from October 7 to November 3rd. 
As an extension of the exhibition, Mike Calway-Fagen will also be giving a performative lecture at the Barrick Museum at UNLV on October 27th, 5pm–9pm.