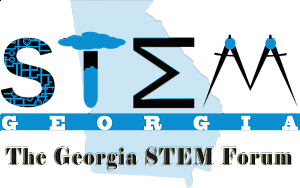 Jeremy Blair, Co-Area Chair of Art Education demystifies STE[A]M
The Art Education Area at The University of Georgia has developed new and innovative approaches to implementing and designing STE[A]M-based curriculums and teaching practices in K-12 schools in the state of Georgia.  Jeremy will share UGA's current practices and future visions on how to make interdisciplinary STE[A]M elements like animation, photography, robotics, 3D printing, DIT technologies, maker spaces, collaboration, and video game design foundational in Georgia schools and K-12 art classrooms. Through STE[A]M, teachers can enhance and reinvent standardized curriculums and increase student and teacher engagement through using The Arts as a creative vehicle. Blair will provide pragmatic steps to implementing localized STE[A]M enrichment in K-12 schools and share stories and resources to aid in fostering STE[A]M-based learning. ​​
For more information, please visit http://stemgeorgia.org/georgia-stem-forum-oct-20-21-2014/.