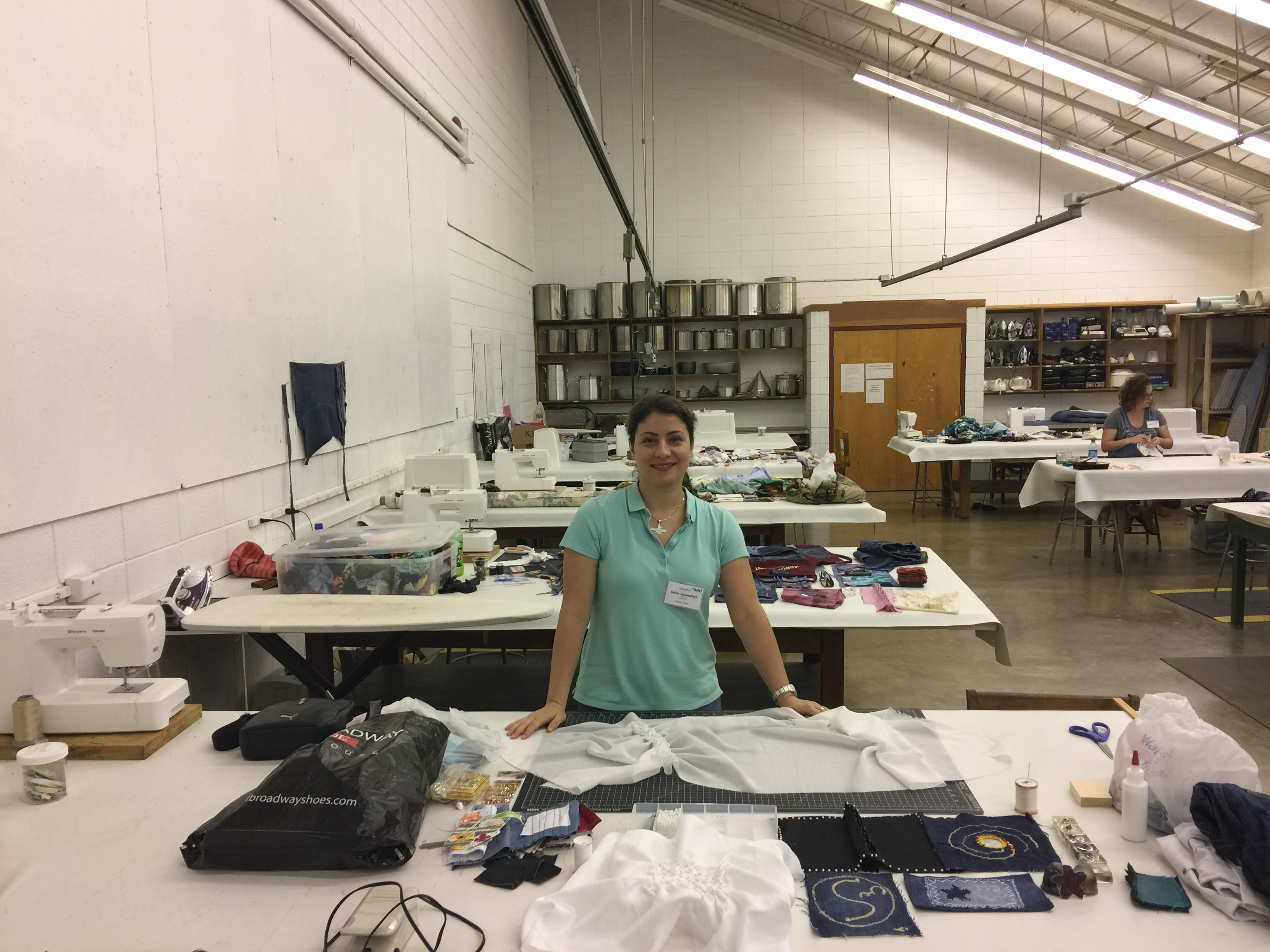 Sahar Aghasafari in the classroom at Arrowmont School of Arts and Crafts
Art Education Graduate Student Sahar Aghasafari was awarded funding to attend a fibers workshop at Arrowmont School of Arts and Crafts this past July. Aghasafari, who received her Master of Art Education from the University of Arizona after earning a Master in Art Research and a BFA in Fabrics Design from the University of Tehran, is pursuing her PhD in Art Education at the Lamar Dodd School of Art. Arrowmont School of Arts and Crafts in Gatlinburg, TN is an internationally recognized visual art education center. Aghasafari participated in its intensive one-week long "Rise Up! 3D Fiber Techniques" workshop taught by artist Jim Arendt.
In the workshop, students learned new techniques and shared cross-disciplinary experience with each other. Aghasafari describes the workshop:
We were ten students in the class from fabrics backgrounds and we worked both individually and collaboratively. We worked intensely over the course of the week in traditional and experimental techniques to manipulate, coax, and compel fibers and embellishments to new heights. Arrowmont's spacious and well-equipped studio were the perfect place to learn and share ideas across disciplines and make new friendships.
Aghasafari was funded to participate through the Arrowmont Scholarship. The Arrowmont Scholarship provides food, housing, and some monies towards supplies. It is jointly funded by the University of Georgia's Academic Excellence Fund and by the Arrowmont School of Arts and Crafts. In her time at the School of Art, Aghasafari has also been awarded the 2017 W. Robert Nix Award of Excellence in Art Education. The School of Art is happy to support the research of its graduate students through hands-on workshops like this experience at Arrowmont.
Textile project that Aghasafari created during the workshop