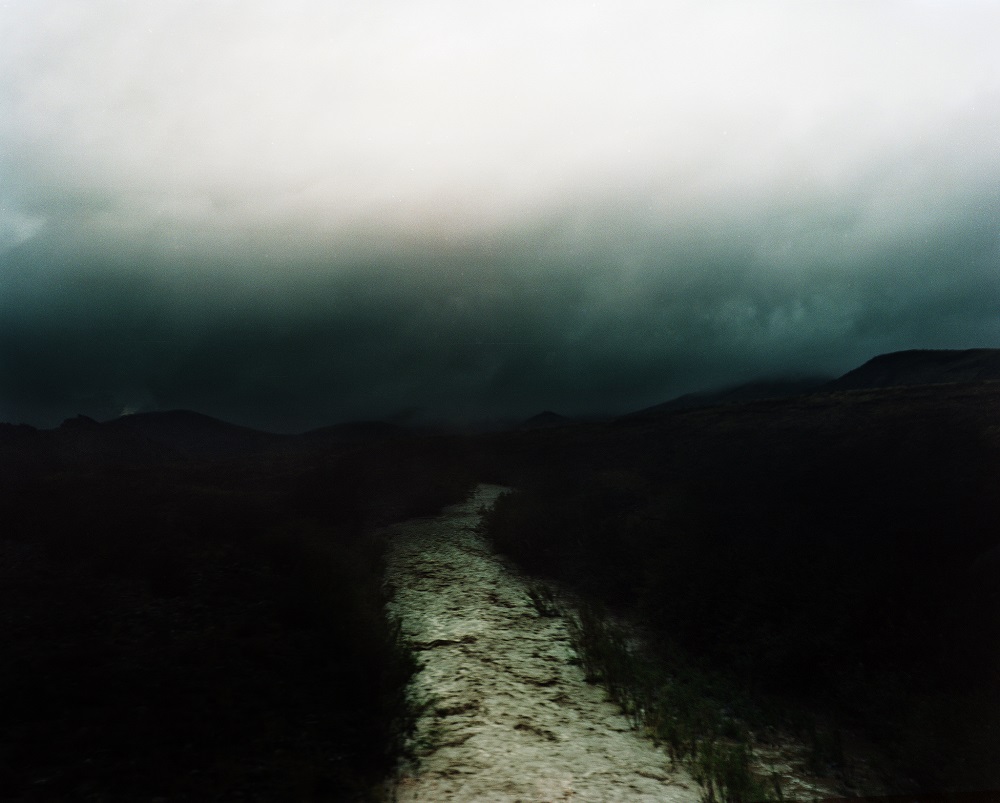 Animas Creek tributary of the Rio Grande River, Hillsboro, New Mexico, 2016

 
School of Art alumna Ansley West Rivers will exhibit current work from her Seven Rivers series in three gallery shows in Atlanta, GA this fall. Rivers was selected to participate in the group exhibitions Landscapes & Interventions at Hathaway Contemporary, which opens on September 23 as well as Exhibition: Airport Show opening September 22, 2017. Images from the same body of work are featured in a solo exhibition at Arnall Golden Gregory, on view through January 4, 2018.
Landscapes & Interventions is a group exhibition organized by Mary Stanley Studio and Hathaway Contemporary Gallery in conjunction with the Atlanta Celebrates Photography Festival. Work by ten lens-based artists represents the contemporary landscape, bringing attention to the natural beauty of America and highlighting environmental issues. The exhibition will be on view at Hathaway Contemporary from September 23 through November 4, 2017. There will be an opening reception on September 23 from 6 to 9 pm and talks by the artists on October 21 beginning at 11 am.
Exhibition: Airport Show is an exhibiton of 30 photographs presented in the central atrium of the world's busiest airport, Atlanta's Hartsfield-Jackson International. Juror Amy Miller, Executive Director of Atlanta Celebrates Photography, selected fifteen artists from hundreds of submissions for this annual exhibition that is on view Friday, September 22 through November 15, 2017.
Atlanta law firm Arnall Golden Gregory LLP is currently featuring Rivers' Seven Rivers body of work in a solo exhibition. In 2006, ArtReview magazine listed Arnall Golden Gregory among the top forty businesses in the world for corporate art collections. A reception on October 19 at 5 pm celebrates the exhibition, which is on view through January 4, 2018.
Rivers begun the ongoing Seven Rivers project in 2013. Since then, she has traveled to the Colorado, Missouri/Mississippi, Columbia, Rio Grande, Tuolumne, Altamaha, and Hudson rivers, traversing them by foot, car, raft, and canoe and photographing them. Rivers incorporates found maps and cyanotype to create works on paper in addition to photographs. With a concern for the preservation of clean water, her works presents an intimate focus on the changing landscape of the rivers. Rivers says of the series: "The imagery highlights the beauty, degradation, triumph, solitude and the numerous unseen changes occurring on all rivers." Work on Seven Rivers has evolved alongside her life, which over the past four years involved relocating from San Francisco to her native Georgia and becoming a mother.
Rivers earned her BFA from the Lamar Dodd School of Art in 2006, where she focused on photography. In 2013, she received an MFA from the California College of the Arts in San Francisco, also in the department of photography. Her work is part of public and private collections including the Museum of Contemporary Art of Georgia, LaGrange Art Museum, The Judge Realty Collection, and The Mayo Collection. Rivers' work has been shown at the Wattis Institute of Contemporary Art (San Francisco, CA), United Photo Industries (DUMBO, Brooklyn, NY), Sous Les Etoiles Gallery (New York, NY), Burrard Arts Foundation (Vancouver, BC), EUQINOM Projects (San Francisco, CA), The Brower Center (Berkley, CA), Kala Art Institute (Berkley, CA), Carmel Visual Arts (Carmel, CA), Kiernan Gallery (Lexington, VA), The Print Center (Philadelphia, PA), and The Wiregrass Museum (Dothan, AL). Learn more on her website.  
Grand Diversion Dam, Colorado River, Colorado, 2014