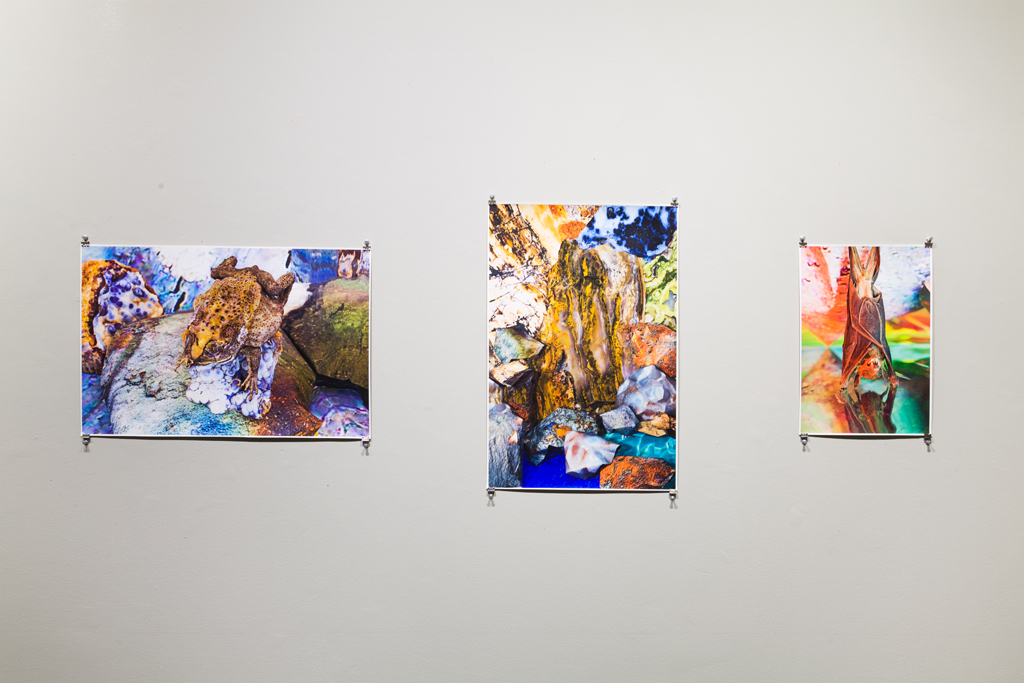 Abbey Lee Sarver's work exists in a fantasy space between the digital and the real, exploring the anxiety between our physical and image-based reality. Photographs in this territory are not only exhibited but also, staged or performed. Images exist through multiple interventions or material studies and are reimagined as props, coming in and out of life as past and future illusions. She challenges the role of the photographer and embraces a wild interdisciplinary practice; often incorporating video, performance, book-making, installation, and sculpture.
Abbey Lee Sarver holds a BFA from Tyler School of Art in Philadelphia, PA and an MFA from Virginia Commonwealth University in Richmond, VA. She recently completed a collaborative residency with the California Clay Mining Bureau at the Center for Land Use Interpretation in Hinkley, CA and exhibited a solo show with B.U.S.T. Gallery, a gallery located solely on the gallery owner's breast in Richmond, VA. She currently lives and works in Yucca Valley, CA with her partner, Wolf.
The work shown here, titled Images From the Cave, is the curated documentation of several installations and studio experiments created in 2016. The photographs display work that also exists as an installation, performance, or several sculptures. This exhibit is curated by Photography Fellow Forest Kelley and will be on view in the Photography Area through March 1st, 2018.
Photos from Installation Exhibit

Photos from Installation Exhibit