Location:
MLC :: Miller Learning Center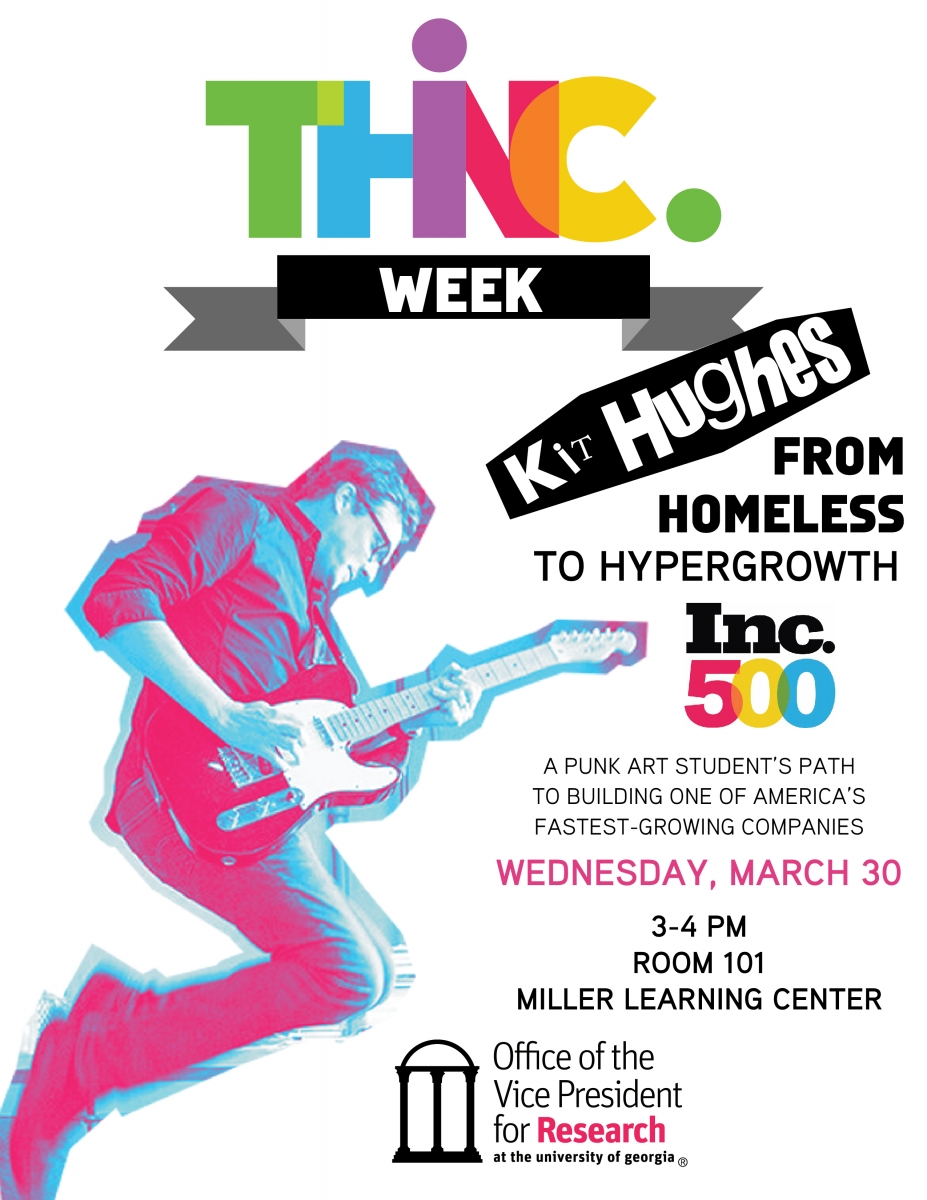 From Homeless to Hypergrowth: A punk art student's path to building one of America's fastest growing companies. Hear Kit Hughes, UGA School of Art alum and founder of digital agency Look-Listen, describe his journey to success. 3-4 p.m., 101 Miller Learning Center.
This event is part of Thinc. Week, which brings together an array of innovators from UGA and beyond to engage, inspire and build the confidence to take the plunge into entrepreneurship through a variety of workshops, panel discussions, competitions and events across the UGA campus.
Thinc. is sponsored by the Office of the Vice President for Research.
Sponsor:
Office of the Vice President of Research