Location:
Lamar Dodd School of Art, S151
University or Organization:
North Dakota State University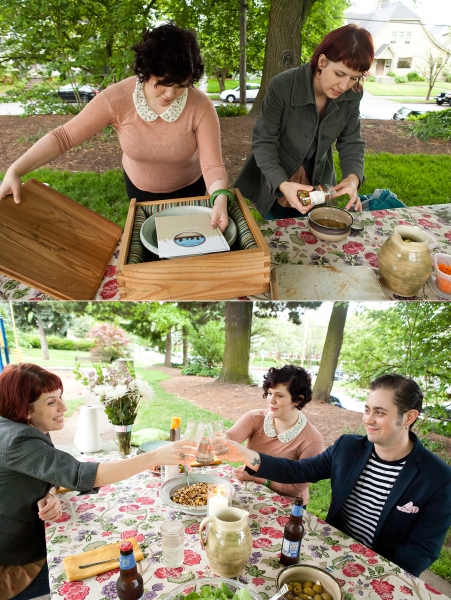 Michael Strand is a Professor of Art and Head of Visual Arts at North Dakota State University. With a background as a functional potter, Michael's work has moved seamlessly into social and community engagement while remaining dedicated to the traditional object as he investigates the potential of craft as a catalyst for social change. 
Strand's work has been published internationally, with articles in American Craft, Ceramics Monthly, Ceramics Art and Perception, Studio Potter, Hemslojen, The Chronicle of Higher Education and Public Art Review. His work is also included in Yale University Press publication "40 Under 40: Craft Futures" and the recently published Bloomsburg Press publication – "Nation Building: Craft and Contemporary Culture", both authored by Smithsonian curator Nicholas Bell.
Strand lectures and leads workshops extensively with engagements at the Smithsonian American Art Museum in Washington D.C., the Estonian Academy of Art, Haystack Mountain School of Crafts, Society of North American Goldsmiths – Boston Conference, The Center for Craft, Creativity and Design in Asheville, NC, The Model in Sligo, Ireland, American Craft Council, University of Kentucky, University of Florida, Kansas State University, New York State College of Ceramics-Alfred, the University of Nebraska, Museum of Contemporary Craft in Portland, OR, SOFA-Chicago, Glassell School of Art in Houston, TX, The Ohio State University, University Federal San Joao Del Rei in Brazil and Universidad Caxias Do Sul in Caxias Do Sul, Brazil. 
In May, 2016, Strand brought "Misfit Cup Liberation Project" to the Yingge Ceramics Museum in Taiwan. This work is  an extension of recent national and international projects that led to Strand being named "2015 Ceramic Artist of the Year" by Ceramics Monthly. Strand is also a 2014-16 Bush Foundation Fellow focusing project development on the potential of functional design to facilitate cross-cultural communication extending from Brazil, Taiwan, South Africa and Europe. In 2016 Strand was elected to the International Academy of Ceramics (IAC) a UNESCO sponsored organization is a new Board of Trustees member of The American Craft Council.