Event Date:
11/27/2017 (All day)
to
01/10/2018 (All day)
Location:
Hardigree Hall, second floor south wing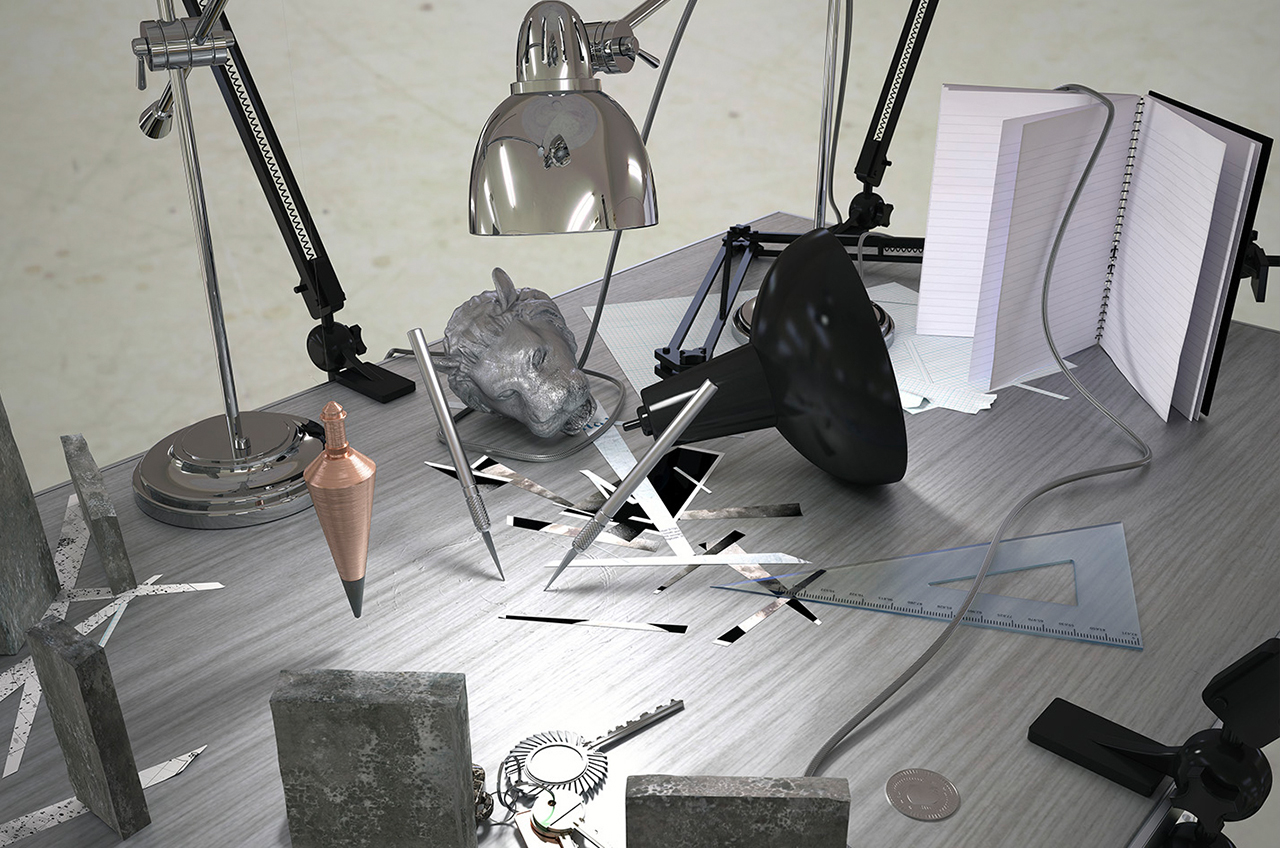 Kyle Hittmeier's exhibition Lead-based, Paper Tiger is on display in the Dodd Photography Area's Hardigree Hall on the second floor south wing through January 10, 2017. The show was curated by Photography Fellow Forest Kelley.
Hittmeier is an interdisciplinary artist currently living and working in Brooklyn, NY. Raised primarily in Northern California, he received his Bachelor of Arts from the University of California, Davis. In 2014, Hittmeier graduated from the Rhode Island School of Design with a Master of Fine Arts in Painting. He was an artist in residency for the Digital Painting Atelier Program, OCAD University, Toronto, Canada. After living and working two years in Abu Dhabi, UAE managing and mentoring the Salama Bint Hamdan Emerging Artist Fellowship Program, he has since returned to New York City. He serves as an adjunct professor at Massachusetts College of Art and Design in Boston.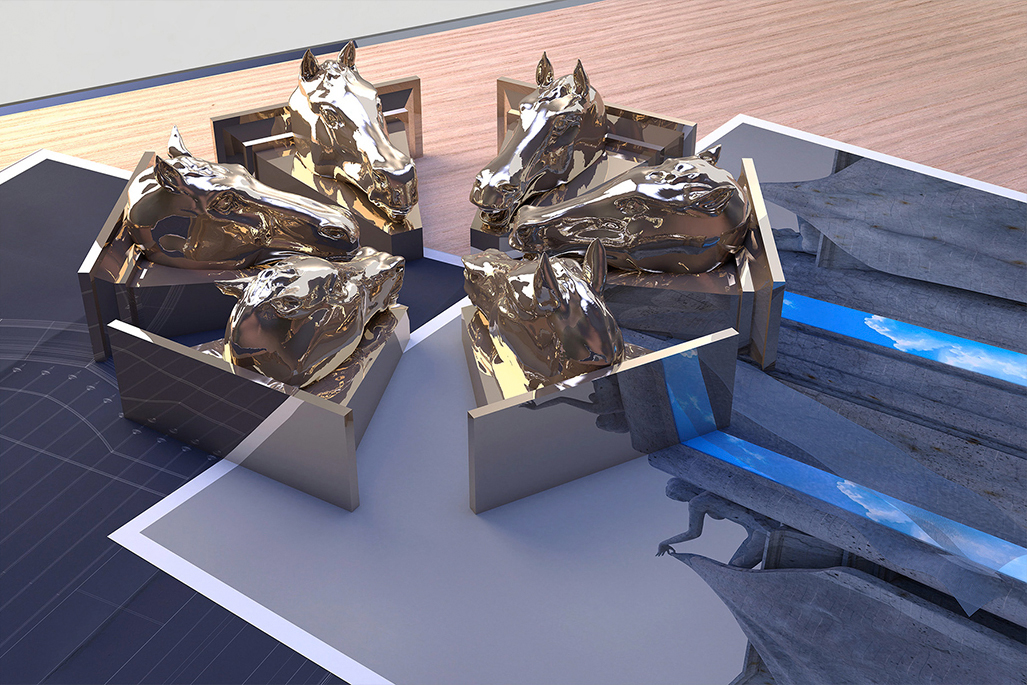 Commonly using the lens of a visionary architect, Hittmeier uses computer-generated constructions as visual euphemisms to explore compositions of power. Building each digital model from-the-ground-up, he approaches digital space as a vacuum—one predicated on infinite direction, scale, time and potential. In this vacuum, everything and nothing can exist in an equilibria, quantum-leap framework. Instruments of measurement are dislocated from their original increments, and maps and charts of exotic spacial territories are sliced and transposed.
Weighing heavily on rendered stills and animation, Hittmeier explores seemingly candid moments of human vulnerability such as the infatuation of the unknown, the misinterpretation of history, and the lust for conquest and domination. He stages a forensic scene asking the viewer to confront dangerous idealism, while embracing architectural spectacle. The work explores an oscillation of self-defeat and victory, all-the-while framing human imperfection among his/her own instruments of measurement.
Hittmeier considers his recent series, Lead-Based, to be an anchor point for which other works tangentially grow. In it, the architect's desk hosts the archetypal arrangement of objects, though they all have been personalized and customized as a method to reinforce absolutism in authorship and control. The desk serves as an allegorical substrate for the imagined character to explore and reinvent ontology through his/her own perceptive devices. It is a familiar setting hinged on a paraleptic unfolding of events in an attempt to dislocate our corporeal understanding of scale and perception.