Event Date:
11/15/2017 (All day)
to
11/28/2017 (All day)
Location:
Hardigree Hall, 2nd Floor Photo Area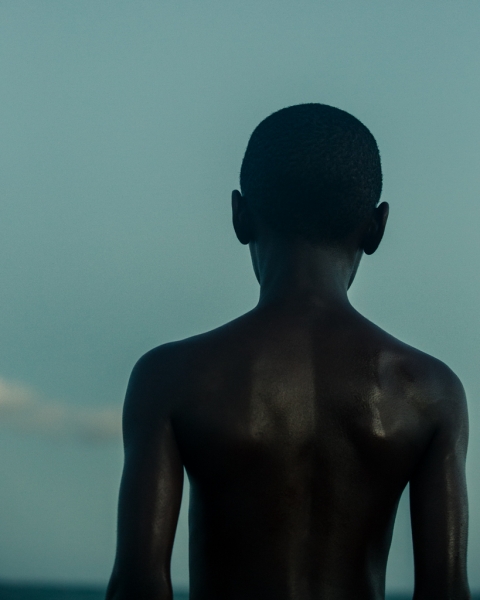 An exhibition of David Bornfriend's photographic work, Moonlight, is now on display in Hardigree Hall on the second floor south wing in the photography area. This collection of photographs consists of images from the 2016 film Moonlight, directed by Barry Jenkins. A long-time friend of Jenkins, Bornfriend has photographed stills on various sets in which Jenkins was involved. The work explores the navigation of sexuality and identity through three stages of the protagonist's life. It is an emotional reflection on the trauma that is faced by LGBT people in a homophobic culture.
Bornfriend was born in Connecticut and spent the first ten years of his life there then moved to Tennessee where he lived until his early twenties. Unknowingly, this is where he developed his attention to the soft quality of light that is present in the South in the early mornings and long evenings. After a near fatal motorcycle accident he continued his education with a photography degree in San Francisco. In Bornfriend's search for self reflection and purpose, he explored his own identity through his fine portrait work. While in art school he developed and co-founded Owl & Tiger Books, creating handmade, small edition, fine art photography books for emerging photographers.
This exhibit is curated by Photography Fellow Forest Kelley and will be on view through November 15, 2017.