Location:
Marcia Wood Gallery / 263 Walker Street, SW, Atlanta, GA
The Lamar Dodd School of Art is pleased to present Clues & Scientific Method, a group exhibition at Marcia Wood Gallery in Atlanta featuring Dodd MFA candidates working across a variety of media. Editor and artistic director of ART PAPERS Victoria Camblin, selected the artists for their research-based method of production and evidentiary qualities or approaches. "While visiting the graduate studios in Athens I noticed an investigative or diagnostic impulse in work being made in all disciplines," says Camblin. "Students were approaching their chosen materials and subject matter as a detective approaches clues in a mystery, or as a doctor approaches a patient's symptoms. I found myself referring them to Carlo Ginzburg's 1980 essay 'Morelli, Freud, and Sherlock Holmes: Clues and Scientific Method,' which draws from a range of subjects to suggest an approach to knowledge acquisition that I believe to have strong applications in today's so-called post-truth world. This essay, together with the students' works, became the inspiration for the show, and gives it its title."
Artists in the exhibition include Megan Burchett, Ally Christmas, Ellie Dent, Lauren O'Connor Korb, Deepanjan Mukhopadhyay, Johanna Norry, Kaleena Stasiak, Stephanie Sutton, and Dan Vu.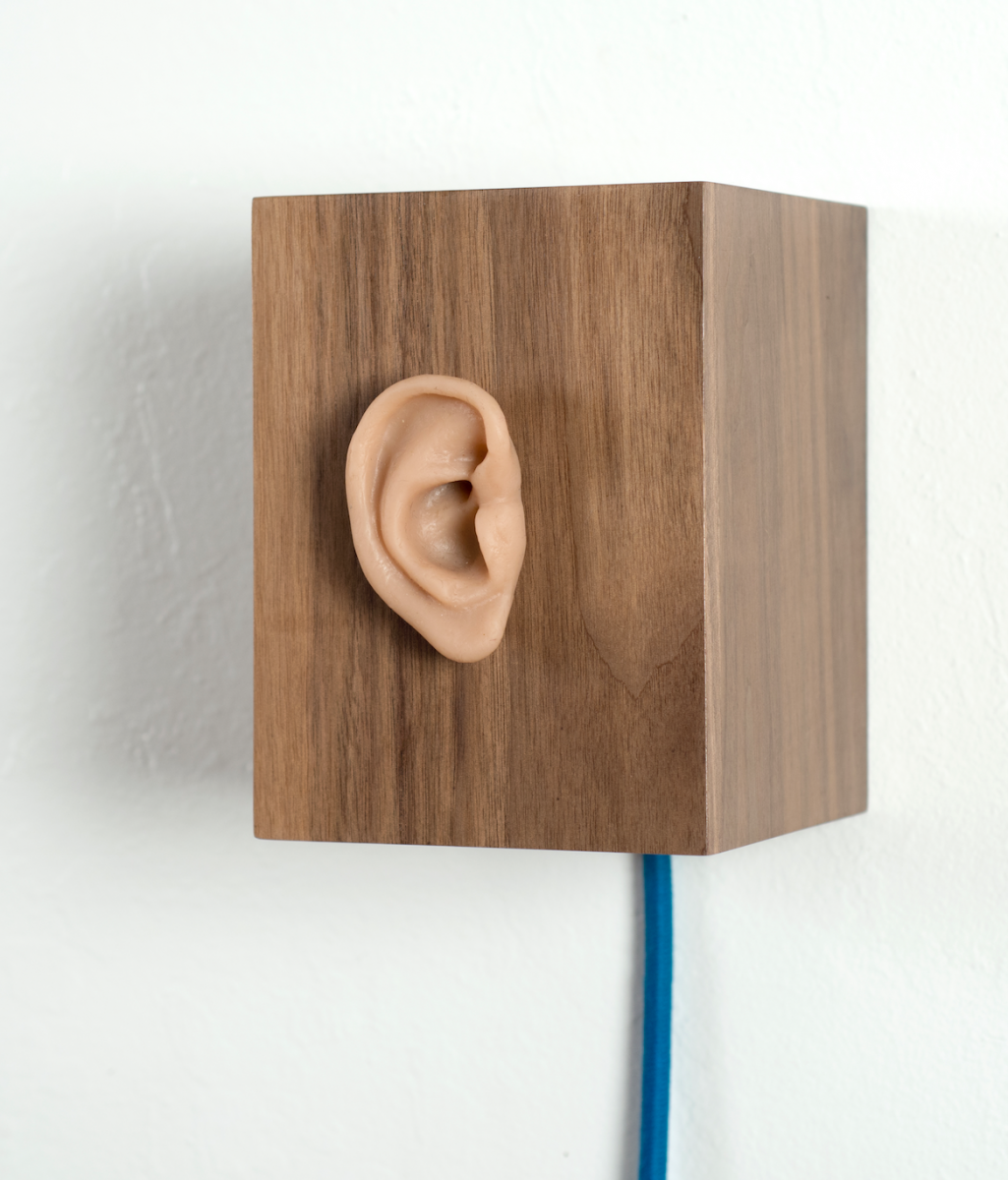 Lauren O'Connor-Korb, Seen Not Heard. Walnut, Silicone, Microcontroller, 2015.