University or Organization: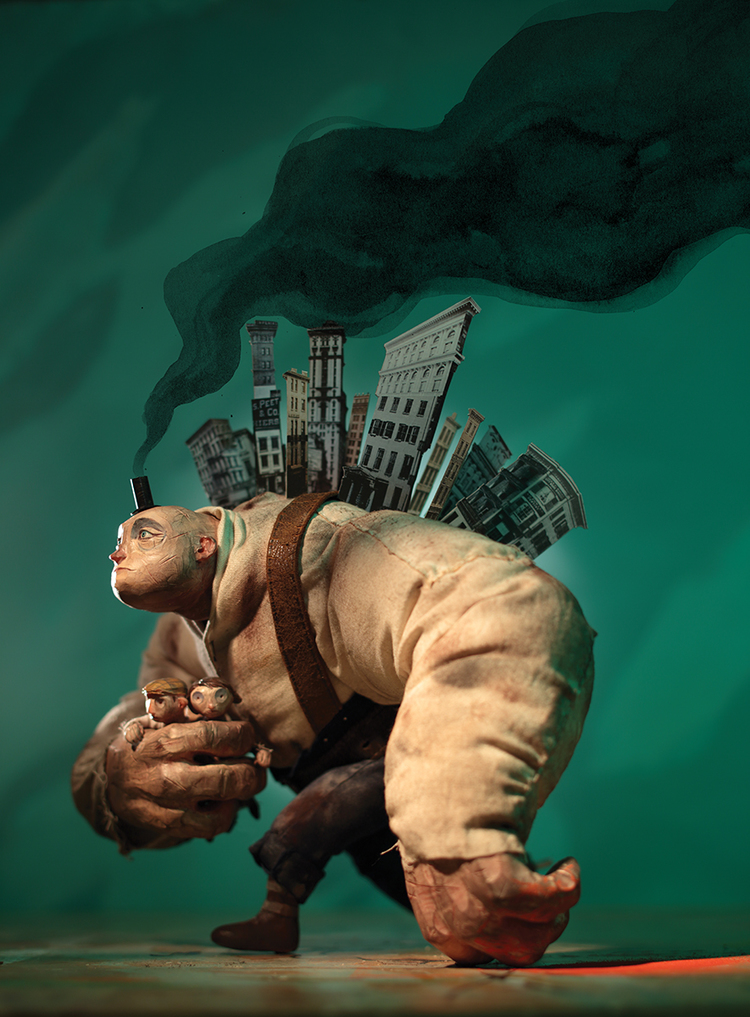 Cover for short story, Hero of Five Points, by Chris Sickels.
Artist, illustrator, animator and author Chris Sickels comes to the Dodd as the Jack Davis Visiting Artist/Designer lecturer for fall 2016. Sickels creates 3D illustration and stop-motion animation through his award-winning Red Nose Studio in Greenfield, Indiana. His images come to life with textures, light and elbow grease, and have been recognized by American Illustration, Communication Arts, and HOW. The Society of Illustrators has awarded him multiple medals for both his illustrative and motion design work. He has authored and illustrated various books including the children's books Here Comes The Garbage Barge, The Beginner's Guide to Running Away From Home, and The Secret Subway.
Along with class visits and the public Davis lecture, Sickels will lead art and design students in a charrette workshop for the weekend of November 5th and 6th at the School of Art. It should be of interest to a wide range of disciplines and we hope you be encouraged consider signing up! Read more about the event here.