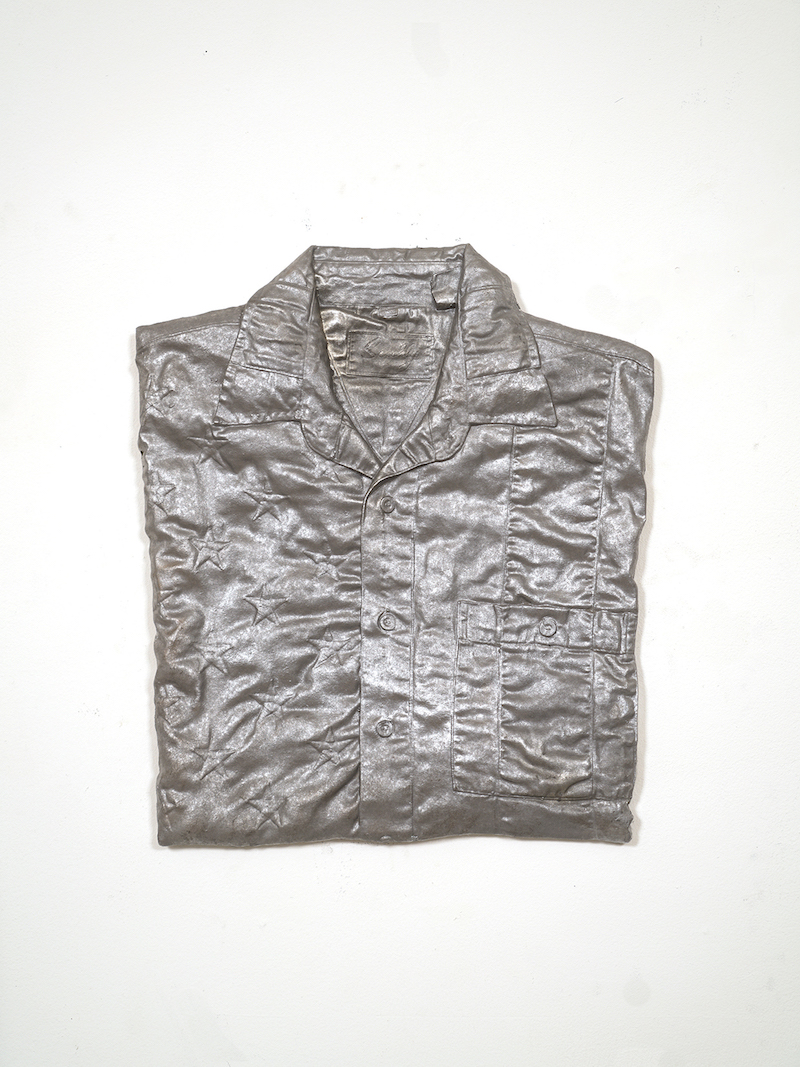 RY ROCKLEN, ALUMINUM AMERICA, CAST ALUMINUM, 13 X 16 X 1", 2017
Director of the Dodd Galleries, Katie Geha, organized an exhibition opening this Friday at Whitespace Gallery in Atlanta. The exhibition, Ancient Art Object, features Dodd painting alumnus Jaime Bull and Kaleena Stasiak, a current graduate student in Printmaking and Book Arts. Other artists in the exhibition include: Karen Lederer, Rosemary Mayer, Padma Rajendran, Ry Rocklen, Siebren Versteeg, Max Warsh and Jeff Williams. 
Ancient Art Objects takes the themes of excavation, time, and antiquity as its points of departure. Considering the work of art historians and archeologists as well as the value conferred upon relics, the artists in this exhibition riff on the ancients in creating contemporary objects. In Philosopher Giorgio Agamben's treatise "What is the Contemporary?", he argues that time is coeval: "Contemporariness inscribes itself in the present by marking it above all as archaic." Pulsing in the present, the works in this exhibition illustrate that the near and far coexist. 
Ancient Art Objects also includes Kaleena Stasiak's corollary exhibition in Whitespace entitled, Eternal Return.
The exhibition will run through September 9 with opening reception on Friday, August, 4th from 7–10pm.
SIEBREN VERSTEEG, DANNY LIKER FROM SERIES DUMMIES, CUSTOM SOFTWARE (COLOR, SILENT), STEEL, CAST CONCRETE, TABLET, 42 X 42 X 26", 2017