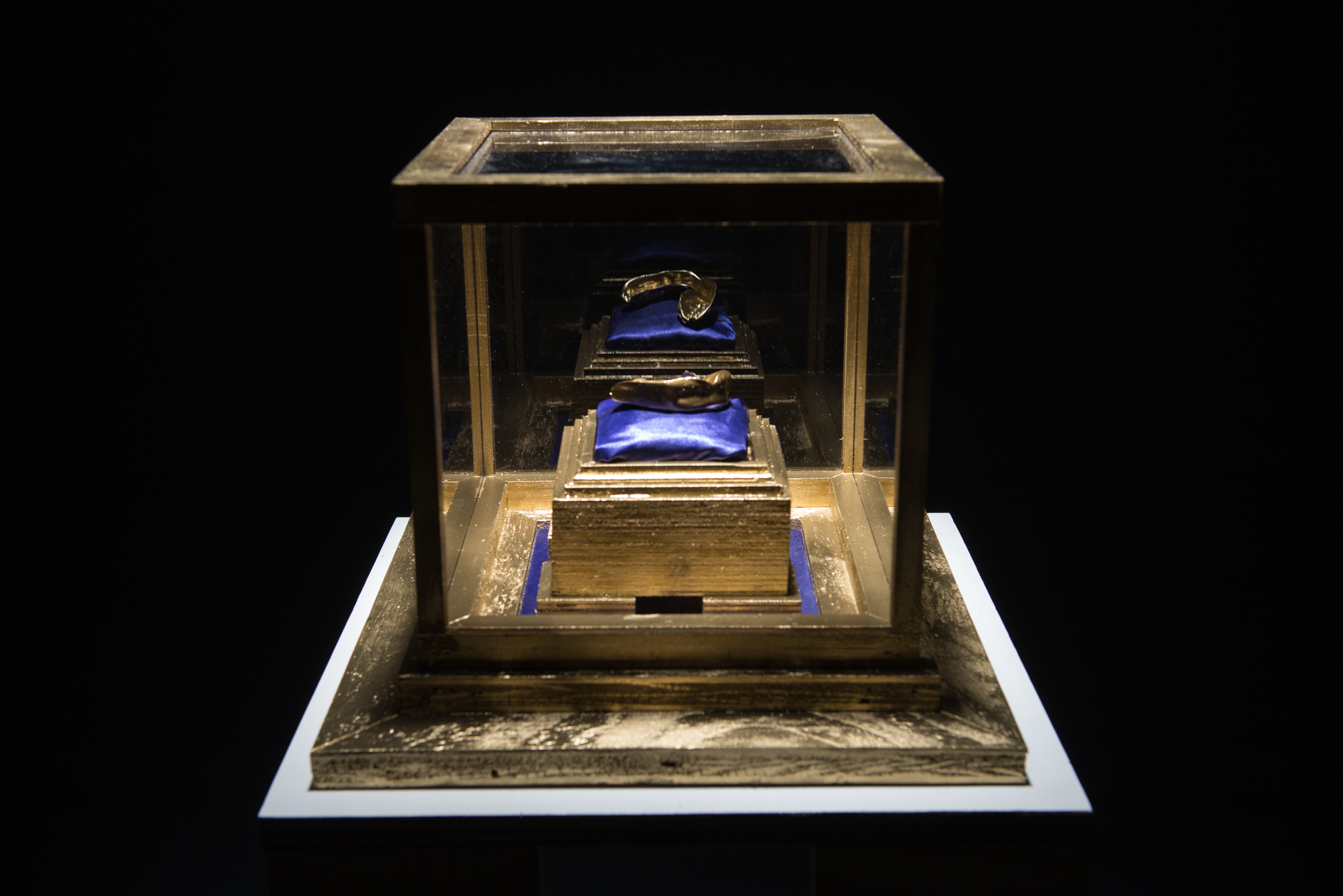 Each year, the Madison Museum of Fine Art in Madison, Georgia exhibits works by Dodd MFA students, curated by Dodd MA Art History students in the exhibition Making Masters. This year's 9th Annual Making Masters exhibition is on view from September 23 through October 14, 2017.
Art History MA candidates and members of the Association of Graduate Art Students Cicely Hazell and Abigail Kosberg curated this exhibition. Featured are works by the following Dodd MFA students:
Justin Barker Drawing and Painting
Amanda Britton Fabric Design
Shawn Campbell Photography
Catherine Chang Drawing and Painting
Catherine Clements Printmaking
Sydney Daniels Drawing and Painting
Lindy Erkes Sculpture
Matthew Flores Photography
William Major Photography
Kimberly McWhorter Printmaking
Esther Mech Ceramics
Guadalupe Navarro Jewelry and Metalwork
Lauren O'Connor-Korb Sculpture
Taylor Shaw Sculpture
Paula Runyon Printmaking
An artists reception will take place on Saturday, September 30, 2017 from 4–6:00 pm at the Madison Museum of Fine Art, located at 300 Hancock Street in Madison, GA.
INTERIOR INSTALLATION (LEFT TO RIGHT): COMPULSIONS BY KIMBERLY MCWHORTER, WEBBED GOBLET BY GUADALUPE NAVARRO, UNTITLED (GOLD) BY SYDNEY DANIELS

EXTERIOR INSTALLATION: EARTHSKIN BY LINDY ERKES

INSTALLATION: SCREEN BY PAULA RUNYON