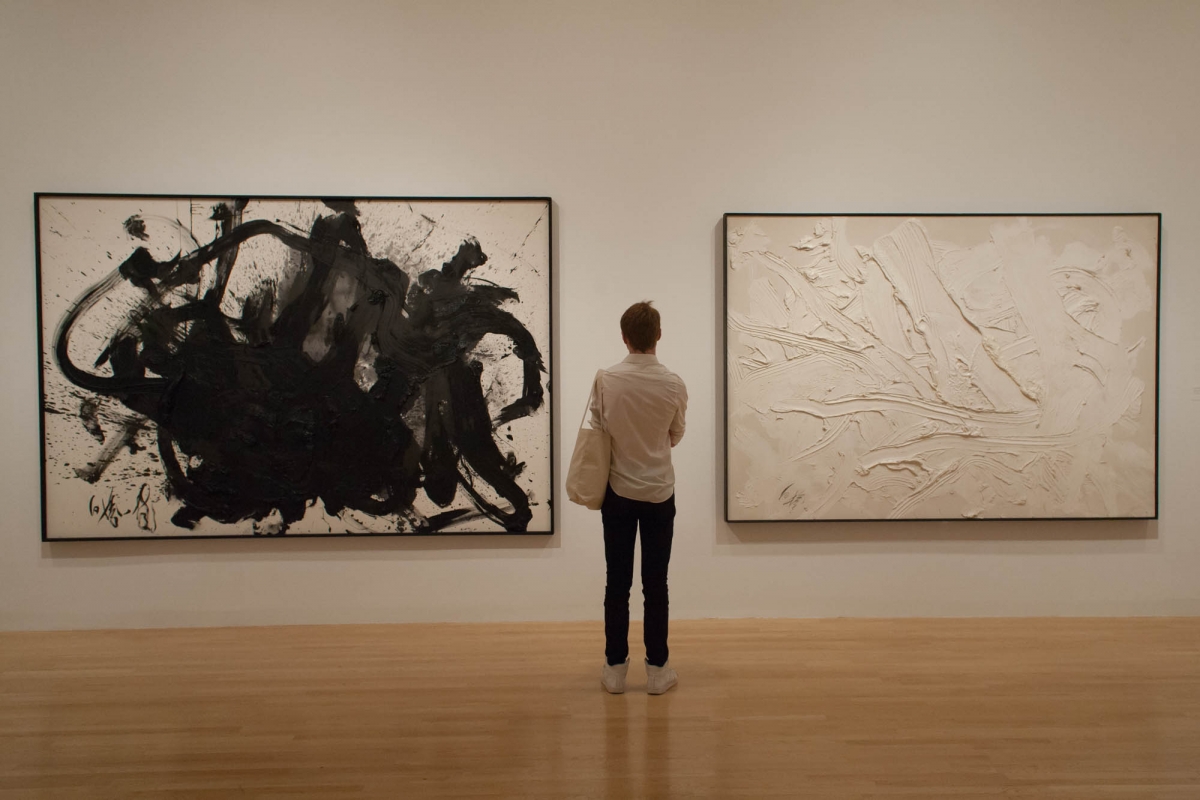 Undergraduates majoring in the History of Art are introduced to visual objects across a wide range of media, cultures and periods.
Coursework in this area stresses the relationship between art and its historical context, while at the same time developing the critical and rhetorical skills necessary for graduate work in the field.
Graduates of the program routinely secure jobs in museums, galleries and auction houses, and have gone on to attend some of the finest graduate programs in the country, including Columbia University, New York University, The University of Virginia, The University of Michigan, The University of Pennsylvania and The University of Texas at Austin.
---
SPRING 2018 Proposed ARHI Courses (may be subject to change)
Spring/Summer 2017 Undergraduate ARHI Courses
Art History four year sample plan (pdf)
Overview of Bulletin Course Offerings in Art History
---
The Art History area follows the AB program in Franklin College. In addition to six (6) hours of survey (ARHI 2300 and ARHI 2400), the major requires 15 hours of 3000-level and 15 hours of 4000-level Art History courses.
Entrance requirements for the major:
Students interested in the art history major may speak to the Area Chair to become an intended art history major (I-Art:art history). As intended majors, students should complete ARHI 2300 Art History I: Cave Painting to Michelangelo (or 2311H or approved equivalent) and ARHI 2400 Art History II: Baroque to Modern (or 2411H or approved equivalent). After successfully completing these two surveys, with a combined GPA of 3.0 in these two courses, he or she may make an appointment with the area chair to change the major status from intended to full. Students who do not have a combined GPA of 3.0 in their survey courses but want to pursue an art history major will be expected to take other 3000-level courses until their art history GPA reaches 3.0.
The following General Degree Requirements will be counted toward the major:
Area IV World Language and Culture, Humanities and the Arts:

three (3) of the required 12 hours must be: ARHI 2300 Art History I: Cave Painting to Michelangelo 

Area F/VI Major Related Requirements: 18 hrs

ARHI 2400 Art History II: Baroque to Modern
15 hours of introductory and/or survey courses (1000 or 2000-level courses) from African American Studies, Anthropology, Studio Art, Classical Culture, Comparative Literature, Computer Sciences, Economics, Foreign Languages*, Geography, History, English, Mathematics, Music History, Philosophy, Political Sciences, Psychology, Religion, Sociology, Theater History, Women's Studies, Biological and/or Physical Sciences
* Note that Art History majors are required to complete course work through the fourth semester in a single foreign language.
---
Major Requirements: 60 hours
All courses used to satisfy the major requirements must be passed with a grade of C or better.
ARHI Courses: 30 hours
15 hours of 3000-level courses (at least one course in each of the four areas below)
15 hours of 4000-level courses (covering at least three different areas, and including ARHI 4800)
The four broad areas currently taught in the Art History area are:
Ancient, Late Antique, Medieval, and Asian
Renaissance and Baroque
18th- and 19th-century
20th-century and Contemporary
Students are required to complete at least one 3000-level course in each of these areas. 4000-level courses must be taken in at least three different areas. Note that students MUST complete two (2) 3000-level courses before commencing a 4000-level ARHI course. For a complete list of the art history courses, by area, see the UGA Bulletin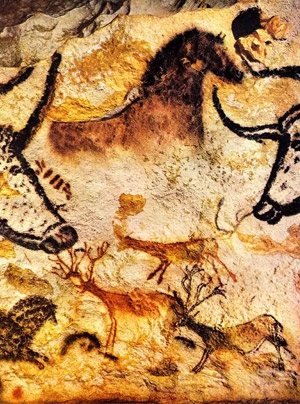 If a student intends to take courses in Art History while enrolled in a Study Abroad program, she or he should check with the art history area to determine whether credit is likely to be granted before completing registration for that program.
The senior exit requirements for the major are: ARHI 4800; an approved art history research paper; and, a questionnaire that surveys the student's program of study.
Major Electives: 18 hours
Choose eighteen (18) hours in Franklin College: Humanities, Sciences, Social Sciences
In addition to the literature course required by Franklin College, these 18 hours must include a second literature course, approved by the area chair or from among those listed in the UGA Bulletin.
ARHI 4995; ARHI 4960H and/or ARHI 4990H may be used for major elective credit. These credits for Museum internship hours or honors program directed study and thesis courses must have prior approval from the art history area. See the requirements for Honors in Art History below, and contact the Area Chair to discuss Honors or the internship. These ARHI credits are major electives and do not count toward the 15 required hours of 4000-level art history courses.
General Electives: 12 hours
(Refer to College-wide requirements when selecting general electives.) Upper division (at least 9 hours if not taken in major electives); Any level (3 hours or more).
Find details about the Minor in Art History here.
---
Visual Culture Colloquium
Comprised of scholars from universities and museums, both here and abroad, as well as graduate students and faculty from the LDSOA, the Visual Culture Colloquium is conceived as an integral part of graduate education in art history at UGA and is meant to provide a forum for scholarly exchange among interested parties. Established in fall of 2008, the Visual Culture Colloquium brings together under one rubric lectures given at the Dodd which adopt a scholarly approach to the field of art history, broadly conceived. An integral part of the Colloquium are those lectures organized by graduate students in the history of art under the auspices of A.G.A.S., (Association of Graduate Art History Students), to which we now add lectures by our own graduate students and faculty and by visiting scholars.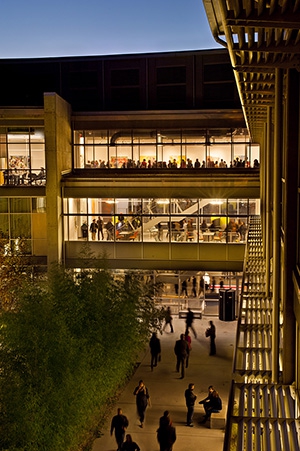 Presentations will cover a wide range of subject matter and vary in format from traditional, 20-minute conference papers to more formal, one-hour lectures. All presentations take place on Thursdays at 5:00 pm in Dodd Rm.S150 unless otherwise noted.
Association of Graduate Art Students (A.G.A.S.) Lectures
Each year the Association of Graduate Art Students sponsors a lecture series featuring prominent scholars in the field of Art History.  Governed by the graduate students in Art History at the Lamar Dodd School of Art, A.G.A.S and its lecture series are supported by:
The Franklin College of Arts and Sciences Student Activity Fee Allocation Committee
The Lamar Dodd School of Art
The Association of Graduate Art Students
---
Museum Internship Credit (ARHI 4995):
Students should discuss their interest or opportunities with the Art History area chair before the semester in which it will take place. Otherwise, a late course add may be necessary, and this entails a fee for the student. All internships, whether at the Georgia Museum of Art or elsewhere, must be approved by the Art History area chair.
All internships for art history credit must revolve around research. A supervising curator will write an official letter on letterhead, outlining the student's duties and guaranteeing a minimum of 6 hours of work per week for 15 weeks, or the equivalent. At the end of the semester, the student will compose and submit a paper summarizing their work/research and what s/he has learned. The curator assigns the grade on the student's performance.
The course ARHI 4995 is only available as 3 credits and does not count toward the art history major's course requirements. It will count as a major elective.
---
Guidelines for Honors Students:
In order to pursue an honors degree at UGA, a student is required to take between 9 and 12 honors classes. The art history program offers the equivalent of ARHI 2300 as an honors course: either ARHI 2300H or ARHI 2110H. In addition, all of the 4000-level classes may be taken as 'honors option' courses in consultation with the professor.
---
Guidelines for CURO Students & Summer Research Fellowships
CURO Summer Research Fellowships
Applications to Art History Area Mentor by February 1
Application to include:
Cover letter explaining the value of the Summer Research Fellowship to academic and/or career aspirations
Official transcript
One-page research proposal
If approved, the preliminary application, plus a letter from the Art History Mentor will be submitted to CURO and to the Art History Area along with the student's application.
Application will be submmited to CURO office by February 15.
Expectations for Art History CURO Summer Research Fellowship:
Students are expected to submit a research paper to the Art History Mentor by the end of summer classes (leaving enough time for it to be read and a grade to be submitted before end of the semester).
The research paper should be 15–20 pages and reflect the scholarly research related to the work done with the Mentor. The research paper should include a separate bibliography. The style of the paper, footnotes, and bibliography should conform to the Chicago Manual of Style format.
Students accepted into the CURO Summer Research Fellowship program will enroll in HONS4960 and ARHI4990H (total of 6 hours). After the paper has been submitted by the student, the Menor will present it to the Art History Area. Together with the Mentor, the area will determine whether, based on the merits of the paper, the student will receive ARHI4990H credit as elective or major credit.
---