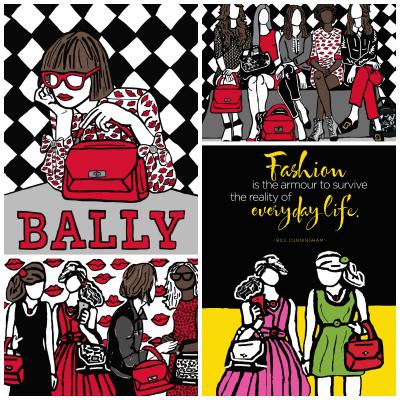 Celebrate Laura's new work and the Bally 2016 Autumn Winter Collection.
Champagne and Swiss chocolates will be served.
6pm to 8pm
Bally 628 Madison Avenue NYC @ 59th Street
Artist Laura Loving is most known for her colorful & happy paintings. Her work hangs in homes and businesses around the world. Laura has two unique brands: Studio Laura Loving & Laura Loving Happy. The Studio brand focuses on original works of art, commissions & limited editions. The Happy brand features Laura's images via canvas wall art, prints on paper & a variety of art products. Laura also writes a humorous blog about her work, life and inspiration.