Event Date:
03/13/2017 (All day)
to
03/17/2017 (All day)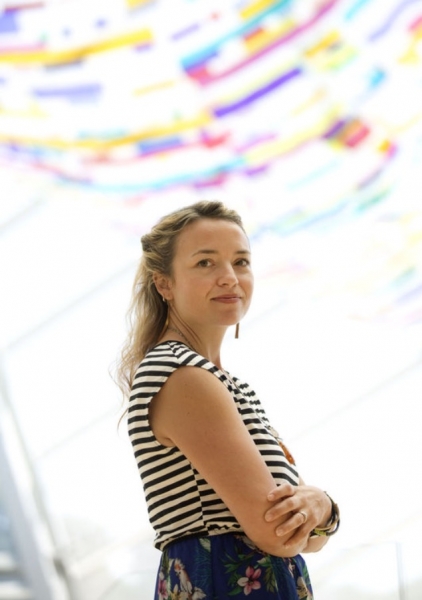 Artist Rachel Hayes will be in residence at the School of Art the week of March 13, 2017, which will include a public lecture on Tuesday, March 14 at 5:30 pm in S151.
Hayes' installation based works have been exhibited extensively at venues including Sculpture Center, Queens, NY; The Nerman Museum, Overland Park, KS and The Taubman Museum of Art, Roanoke, VA. Hayes has been commissioned to create public projects in Arlington, VA; Kansas City, MO; Lower Manhattan, NY and Brooklyn, NY. She has attended numerous artist residencies including the Marie Walsh Sharpe Space Program, Brooklyn, NY; the Roswell Artist-in-Residence Program, Roswell, NM; the Sculpture Space Residency, Utica, NY and the Art Omi International Artists' Residency, Ghent, NY. Hayes is the recipient of the Augustus Saint-Gaudens Memorial Fellowship in Sculpture; a Virginia Museum of Fine Arts Fellowship in Sculpture; a Virginia Commission for the Arts Fellowship in Sculpture and a Charlotte Street Fund Award.
Hayes has worked with a diverse range of students as a visiting artist and lecturer in Fiber, Sculpture, Painting, Ceramics and Photography departments at numerous institutions including Tyler School of Art, Louisiana State University, The University of Cincinnati, Columbus State University, University of Iowa, University of Vermont, University of Arkansas and the Kansas City Art Institute.
Hayes received a BFA from the Kansas City Art Institute in Fiber and an MFA from Virginia Commonwealth University in Painting. She has based her studio from Brooklyn, NY; Richmond, VA; Kansas City, MO; Iowa City, IA; Roswell, NM. She currently lives in Tulsa, OK.