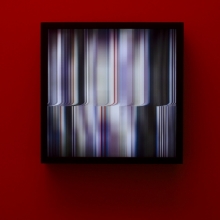 Collaborates with Associate Director of Space and Technology, the Art Studio Manager and other Art Studio Technician to maintain equipment, technology and spaces in School of Art facilities 
Responsibilities:
Manage electronic/digital equipment checkout center in the School
Assist with repairs and maintenance on equipment, tools, and machines throughout the School
Interface with UGA Environmental Safety Division and School instructors to implement proper hazardous waste collection and disposal
Participate in efforts to improvement equipment and technology​ and maintain safe working spaces
---
Jon Vogt earned his MFA from the University of North Texas in 2015 in Denton, Texas where he studied printmaking and interdisciplinary arts. He received a BFA from Iowa State University in 2008 and a Professional Printer Certificate from the Tamarind Institute for Lithography in 2010.
Jon exhibits artwork locally and nationally. In 2015, Jon was a featured artist of Aurora, a bi-annual immersive art exhibition held in the Dallas Arts District in downtown Dallas. His work was also featured in a two-person show at Anya Tish Gallery in Houston during PrintHouston: a citywide celebration of printmaking, and later in a three-person show at Texas A&M University in Corpus Christi. Jon was awarded Best in Show in 2013 for his work in Metabolic Science in Art: a themed juried exhibition at the University of North Texas, and in 2011 he was awarded first place at a juried benefit show for tsunami relief, Reliefs for Relief, in San Antonio.
Vogt's artistic investigation mines an interest in perceptual phenomena and the limits of sensory experience. To what extent do static images appear to move? When does repetitive action become hypnotic or overbearing? What parallels exist between visual art and sound? Vogt explores these ideas in his work through formal qualities of rhythm, vibration, visual noise, patterns of interference, and shifting color fields. Vogt's artwork is interdisciplinary, integrating a variety of media including sound, video, digital image, weaving, and printmaking.
Research Detail:
Visual art / sound—interdisciplinary study focused on perceptual phenomena, sensory limits, and interference patterns