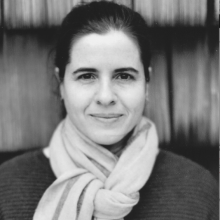 Location:
S265F, Lamar Dodd School of Art
Eileen Wallace is a Lecturer in Printmaking and Book Arts at the University of Georgia. Prior to her arrival at UGA, she worked full-time at her business, Mile Wide Press, printing commission letterpress jobs and making custom boxes and books. Eileen also served as caretaker for the archives of Mountain House Press, the private press of Dard Hunter, noted papermaking scholar and fine press printer. She has taught numerous workshops across the country, most recently at Haystack Mountain School of Crafts in Deer Isle, ME and at Penland School of Crafts in Penland, NC where she was also an Resident Artist. Eileen is the curator of Masters: Book Arts, published by Lark Books and featuring the work of over 40 artists considered to be masters of the craft. For 14 years, she served as a co-director of the Paper & Book Intensive and was recently on the board of Hand Papermaking Magazine. Eileen holds an MFA in Book Arts and an MLS, both from the University of Alabama.
Research Detail:
I am interested in fine press printing techniques as well as non-traditonal letterpress matrices and alternative type high blocks for innovative printing to expand the typical letterpress printing vocabulary.
I have also done extensive research on historical bookbinding, specifically Italian ledger and account books from the 15th to 17th centuries in the archives of the Italian cities of Cortona and Siena.
In general, I am interested in place and how where we are from affects what we make and why. I observe, collect, index and record visual images of found objects through printmaking and attempt to connect them to their history and place of discovery through research and documentation.