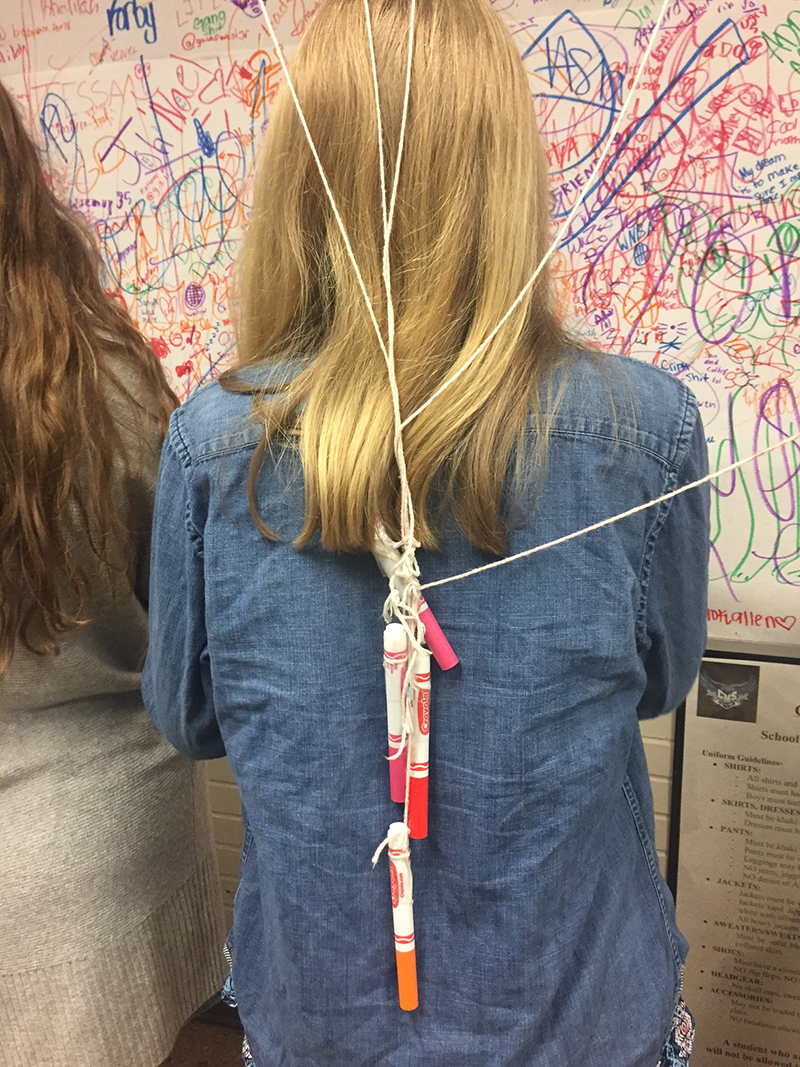 Undergraduate Art Education
The Art Education program supports undergraduate students with a serious interest in art and a desire to share that interest with others, primarily in the K-12 educational setting. Students should be dedicated to helping young people develop their abilities to create and respond to art; exhibit adaptability to a variety of learning situations, student backgrounds, and personalities; demonstrate flexibility and imagination in using a range of art media, equipment, and facilities; and be resourceful in the development of instructional strategies relevant to contemporary students. The beginning teacher must possess knowledge of art and how it relates to other disciplines.
Learn more about BFA in Art Education degree requirements at the Lamar Dodd School of Art here.
Opportunities for teaching art exist in a wide range of situations. Primarily, available positions are at the elementary, middle, and high school levels in both private and public schools. There is currently a shortage of qualified art teachers in Georgia. See current teaching opportunities by searching jobs at Teach Georgia (try searching by "Grades K–12 Combination", "Grades K–5 Combination", "Grades 6–8 Combination", and "Grades 9–12 Combination"). The Bachelor of Fine Arts degree is a prerequisite for initial teacher certification. A Masters degree in Art Education is now commonly accepted as an entry-level degree in museum education. Find museum education job listings on the American Association of Museums site.
Add-On Certification
Students who have an undergraduate degree in studio art from the Lamar Dodd School of Art may request admission to Art Education for add-on certification to teach. To obtain this certification, students complete additional course work specific to a Level 4 teacher certification.
---
Curriculum
Find information about the BFA in Art Education here. 
For current requirements, refer to the UGA online Bulletin.
---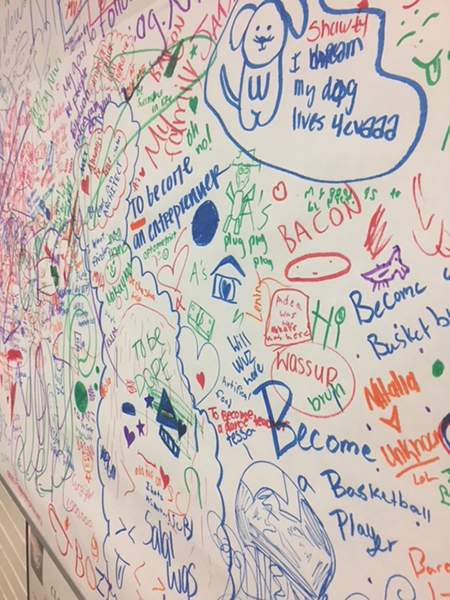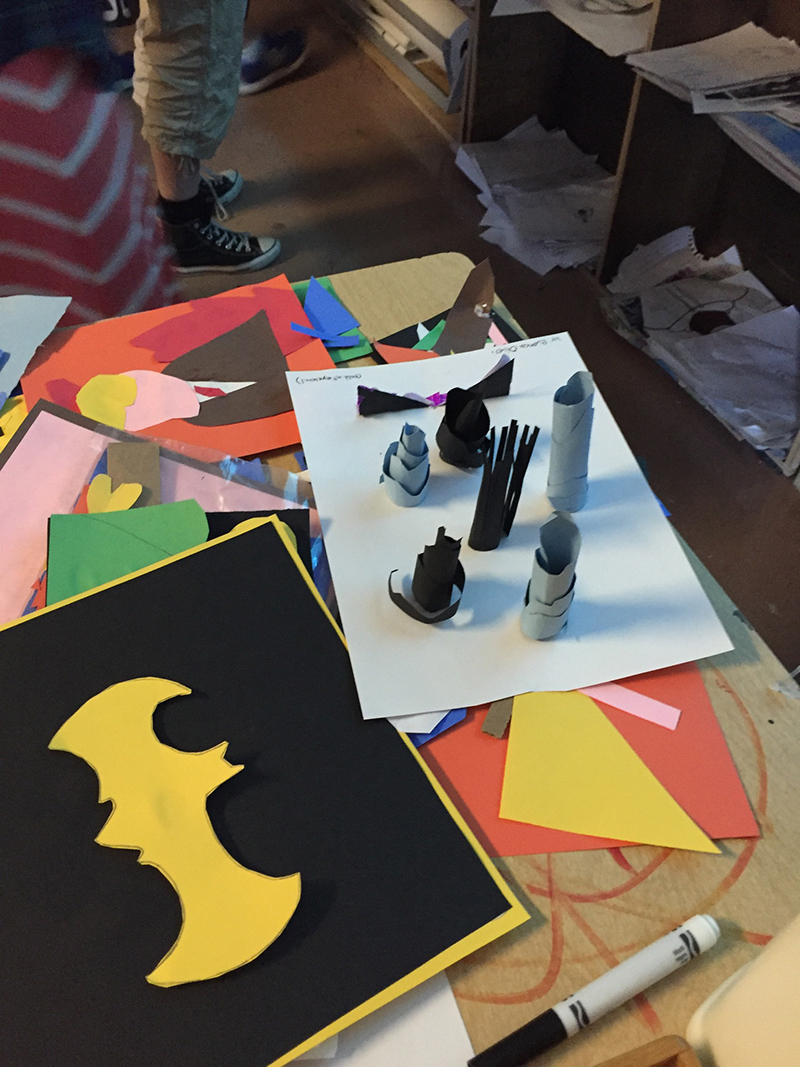 Completion of Area F with a GPA of 3.00 or above in these courses,
Completion of or enrollment in ARED 2110 Critical and Contemporary Issues in Education. 
An overall 2.5 G.P.A. is required for admission and must be maintained to remain in the major.
Passing score on GACE Basic Skills (or exemptions based on college entrance exam scores:
Combined minimum 1000 SAT: Verbal-Critical Reading and Mathematics / 43 ACT
35 hours of early field experiences in schools or community settings to be recorded on Art Ed. Early Experience Form (PDF). NOTE: Observational and instructional experience that is gained as a part of UGA credited coursework may not be counted towards Early Experiences
A 500 word statement outlining the reasons for majoring in art education
A copy of the student's current degree audit (printable from Degree Works)
Completion of the Major and Certification Requirements
66 hours of coursework in the major. Minimum grade of C required for all courses. Passing scores on GACE Art Education I & II is required for Georgia Teacher Certification (Level 4).
When To Apply
Applications to the major are due on the following dates:
In order to apply, you will need digital files (pdf format) of the following documents:
Your typed and signed Art Ed. Early Experience Form (PDF)
Your most current degree audit (printable from Degree Works)
Your 500 word statement outlining your reasons for majoring in art education
Evidence of GACE scores or exemption which includes a combined minimum 1000 SAT: Verbal-Critical Reading and Mathematics/ 43 ACT
5 Digital images of artwork created in university studio courses. Please label each file with course name (e.g. last name.studiowork.ARST2110.pdf).
Files must be pdf format and the file names should be as follows:
lastname.itemdescription.pdf
For example: smith.artedearlyexperienceform.pdf
Please send an email to the area chair, Dr. Lynn Sanders-Bustle, indicating your intent to submit application materials and including the following information:
Name
UGA My ID
Student ID number (9 digit number starting with 810 or 811)
Once your email is received, you will be added to an eLC site which will provide instructions for submitting your digital files.
Please note that all digital files must be uploaded to the eLC site by the application deadline.
---
The Art Education program in Cortona, Italy is the product of a close collaboration with the Cortonese School District. It allows American students to teach in the Scuola Elementare di Cortona. Students also take courses in topics such as art criticism and art history, which are closely integrated with visits to renowned museums, churches, and historical sites. In addition to School of Art students, the Art Education program at Cortona is open to students from the University of Georgia College of Education and Honors Program, art education students from other colleges, and those with interest in working with children in an international setting. Learn more about the University of Georgia Studies Abroad Program in Cortona, Italy.