Location:
M. Smith Griffith Auditorium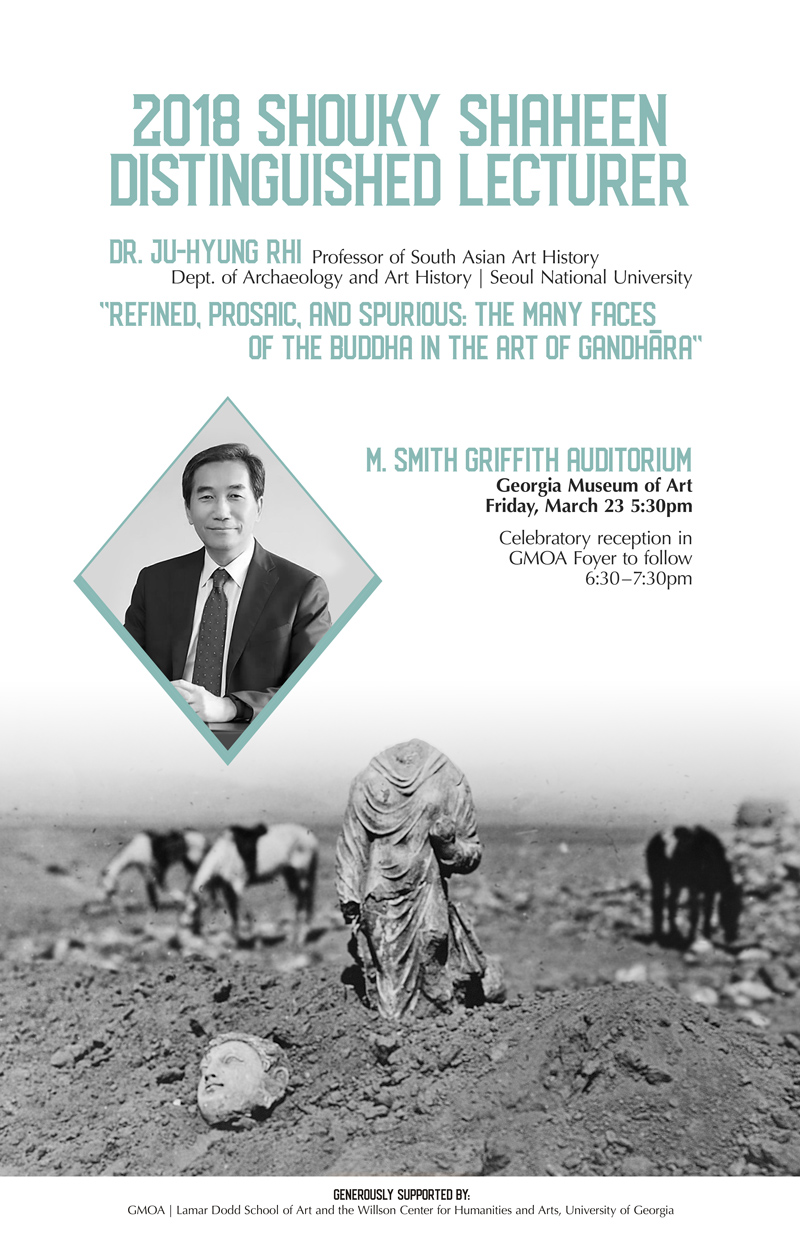 The 2018 Shouky Shaheen Distinguished Lecturer, Dr. Ju-Hyung Rhi, Professor of South Asian Art History at Seoul National University will deliver his lecture at the Georgia Museum of Art in the M. Smith Griffith Auditorium on Friday, March 23 at 5:30 pm. There will be a celebratory reception in the GMoA Foyer following the lecture at 6:30 pm.
The Shouky Shaheen Lecture brings a distinguished nationally or internationally recognized artist or scholar to present a lecture at the University of Georgia's Lamar Dodd School of Art each year.