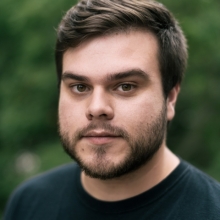 Undergraduate Institution:
University of Nebraska–Lincoln
Biography:
Alec Kaus is an artist and photographer based in Athens, Georgia. He holds a BA in Studio Art from the University of Nebraska–Lincoln, and is an MFA candidate in Photography at the University of Georgia, where he is the recipient of the Whitehead Graduate Art Fellowship. His work has been exhibited nationally, as well as published online by Light Leaked, Streit House Space, and FotoRoom, among others.